I started the MEF Global Forum along with Dario Betti, CEO of MEF, and Barbara Langer, Founder and Director of Insight Angels, to discuss the latest trends in mobile and privacy.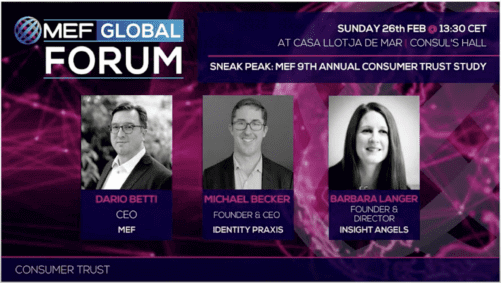 Including a preview of the MEF Consumer Trust Study, which is in its 9th year, investigates consumer opinions at the intersection of mobile, privacy, personal data, and trust over ten markets. This session provides a sneak peek into this year's results. The insights gleaned from this study inform strategy, customer journey mapping, product development, support, team development, and more
To keep up with the latest trends in mobile and privacy, click below to watch the session recording.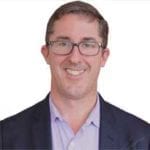 Michael Becker is an intentionally recognized identity & personal information management solutions strategic advisor, speaker, entrepreneur, and academic. He advises companies on personal information economy business strategy, product development, business development, and sales & marketing strategies. He also represents them at leading trade groups, including the Mobile Ecosystem Forum. Michael is an advisor to Assurant, Predii, Privowny, and Phoji. He is the co-author of Mobile Marketing for Dummies and a number of other books and articles related to mobile marketing, identity, and personal information management. He is on the faculty of marketing of the Association of National Advertisers and National University. A serial entrepreneur, Michael founded Identity Praxis, co-founded mCordis and The Connected Marketer Institute, was a founding member of the Mobile Marketing Association (MMA), and was on the MMA board of directors for ten years and was MMA's North American Managing Director for three years. In 2004, Michael co-founded iLoop Mobile, a leading messaging solutions provider. In 2014, Michael was awarded the 2014 Marketing EDGE Edward Mayer Education Leadership Award for his commitment to marketing education.