About
At Identity Praxis we inspire, educate, and execute. We are B2B2CBusiness to business to consumer (B2B2C) is a go-to-market strategy where a business (the first "B"), the maker of a product(s) or service(s), partners with an intermediary business (the second "B"), to sell and distribute its products and services to consumers (the "C", also known as shoppers, voters, patients, investors, people, connected individuals, etc.). strategic advisors and developers.
We are about getting the work done, about helping our clients achieve their goals. We help them understand, plan, and execute through the lens of experience, practically applied theory, strategic lenses, and frameworks.
Our domain expertise covers:
Identity & personal information management
Mobile & digital marketing
Global business strategy
We sit at the epicenter of four critical business functions,
1) Product development
2) Business development
3) Market development
4) Scholarship & research development
One word best describes Michael: driven. On top of that he is a true entrepreneur, futurist, strategist and operator who knows how to get things done. He is a pillar within the identity and personal information ecosystem. To those who know him best, Michael is always moving forward. His passion, gung-ho spirit and energy inspire me. I value his strategic bent of mind, marketing chops and prescriptive thinking, and appreciate the support he has given me and my company over the years.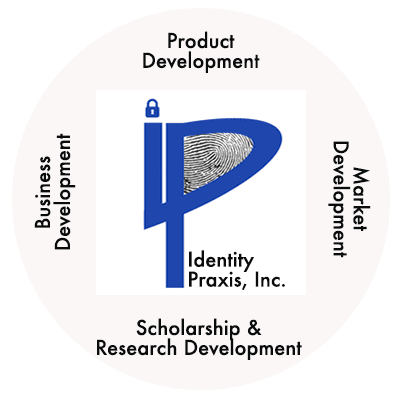 Understanding our name:
Identity is the distinguishing character or personality of an individual. Praxis is the Greek term for the practical application of a theory. In other words, we're focused on taking identity theory and putting it into practice. 
Identity (noun)
iden· ti· ty | \ ī-ˈden-tə-tē , ə-, -ˈde-nə-\
plural identities
Definition
1a : the distinguishing character or personality of an individual : INDIVIDUALITY
b : the relation established by psychological identification
2 : the condition of being the same with something described or asserted
establish the identity of stolen goods
3a : sameness of essential or generic character in different instances
b : sameness in all that constitutes the objective reality of a thing : ONENESS
4 : an equation that is satisfied for all values of the symbols
5 : IDENTITY ELEMENT
Source: Merriam-Webster
Praxis (noun)
prax· is | \ ˈprak-səs \
plural praxes\ ˈprak- ˌsēz \
Definition
1 : ACTION, PRACTICE: such as
a : exercise or practice of an art, science, or skill
b : customary practice or conduct
2 : practical application of a theory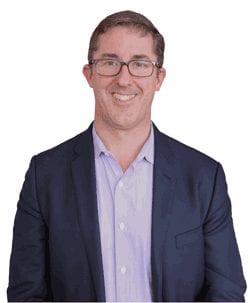 Michael J. Becker
CEO
Identity Praxis, Inc.
Michael Becker is an intentionally recognized identity & personal information management solutions entrepreneur, strategic advisor, operator, speaker, and scholar.
He advises companies on personal information economy business strategy, product development, business development, and sales & marketing strategies. He also represents them at leading trade groups, including the Mobile Ecosystem Forum. Michael is an advisor to Assurant, Predii, Privowny, Phoji, and American Marketer.
He is the co-author of Mobile Marketing for Dummies and numerous other books, reports, and articles related to identity, personal information management, mobile marketing, and business strategy. He is on the faculty of marketing of the Association of National Advertisers and National University.
A serial entrepreneur, Michael founded Identity Praxis, co-founded mCordis and The Connected Marketer Institute, was a founding member of the Mobile Marketing Association (MMA). He was on the MMA board of directors for ten years and was the MMA's North American Managing Director for three years. In 2004, Michael co-founded iLoop Mobile, a leading messaging solutions provider.
In 2014, Michael was awarded the 2014 Marketing EDGE Edward Mayer Education Leadership Award for his commitment to marketing education.
Michael Becker Awards & Recognitions
Patent
U.S. Patent No. 6,981,223 (issued 12/Dec., 2005).  Method, apparatus and computer readable medium for multiple messaging session management with a graphical user interface.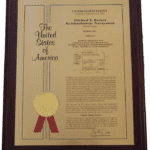 Personal Awards
Marketing EDGE Education Leadership Award 2014
MMA Academic of the Year Award Finalist 2009
MMA Directors Leadership Recognition 2009
Direct Marketing Educational Foundation Rising Stars Award 2009
MMA Outstanding Individual Achievement Award 2007
MMA Award for Overall Excellence, MMA Academic Outreach Committee 2007
Corporate Awards – iLoop Mobile
MMA Mobile Social Media Finalist 2009
MMA Best Relationship Building for Obama Campaign – Finalist 2008
Innovation of the Year Award 2007
Frost & Sullivan Award for Key Enabler in U.S. Premium SMS and Connection Aggregation Space 2007
Always On Top 100 Company List – 2007
Always ON Top 100 Company List – 2006
MMA Award for Overall Excellence for P&G Ad Lab Program 2006
Idea Conference In-Venue Innovation Award 2005 MMA
Volunteer Awards – Outreach Committee
ASAE Gold Circle Award for the 2007 top Peer Reviewed Print Journal – International Journal of Mobile Marketing 2007