I reveal the secrets of PIMS and the Personal Information Economy in my recent MEF Global Forum session. Encouraging organizations to consider incorporating a PIMS into their strategy as a critical next step. Below is the abstract of what I covered in my session, and if you unfortunately missed this prolific event you can watch the session recording above.
Personal Information Management Solutions (PIMS) is an emerging capability that gives organizations a new and improved way of managing personal data and identity. Drawing from my qualitative study of twenty U.S. consumers, I share insights on the the key factors that influence an individual's interest, ability, and intention to use a PIMS. These insights can inform corporate strategy, product roadmaps, and ecosystem partnerships, and learn how PIMS can improve trust, efficiency, and product/service experience. Finally giving individuals the opportunity to reclaim their agency, manage their privacy, and establish more authentic relationships with those organizations they trust.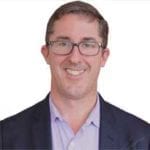 Michael Becker is an intentionally recognized identity & personal information management solutions strategic advisor, speaker, entrepreneur, and academic. He advises companies on personal information economy business strategy, product development, business development, and sales & marketing strategies. He also represents them at leading trade groups, including the Mobile Ecosystem Forum. Michael is an advisor to Assurant, Predii, Privowny, and Phoji. He is the co-author of Mobile Marketing for Dummies and a number of other books and articles related to mobile marketing, identity, and personal information management. He is on the faculty of marketing of the Association of National Advertisers and National University. A serial entrepreneur, Michael founded Identity Praxis, co-founded mCordis and The Connected Marketer Institute, was a founding member of the Mobile Marketing Association (MMA), and was on the MMA board of directors for ten years and was MMA's North American Managing Director for three years. In 2004, Michael co-founded iLoop Mobile, a leading messaging solutions provider. In 2014, Michael was awarded the 2014 Marketing EDGE Edward Mayer Education Leadership Award for his commitment to marketing education.