I wrapped up MEF World Conference with Ann Li discussing how personal data and identity are fueling the world's economies. We review JP Morgan's Vision for the future of personal data and identity management and a new path to value.
In today's increasingly digital world, personal data and identity are powerful tools that organizations use to gain market insights, inform their go-to-market strategies, enhance customer experiences, and mitigate fraudulent activities. However, changes in consumer opinions, regulations, and technology are placing pressure on businesses to rethink their approach to managing personal data and identity. To stay competitive and build trust with customers, businesses must prioritize protecting and managing personal data and identity in a transparent, ethical, and secure manner
We delve into the significance of prioritizing the individual and enhancing customer experience. We also explore how emerging decentralized technologies can bring significant commercial and operational benefits to businesses when strategically embraced. Additionally, ecosystem engagement strategies that bold leaders can adopt to stay ahead of the ever-changing market demands.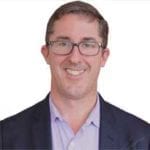 Michael Becker is an intentionally recognized identity & personal information management solutions strategic advisor, speaker, entrepreneur, and academic. He advises companies on personal information economy business strategy, product development, business development, and sales & marketing strategies. He also represents them at leading trade groups, including the Mobile Ecosystem Forum. Michael is an advisor to Assurant, Predii, Privowny, and Phoji. He is the co-author of Mobile Marketing for Dummies and a number of other books and articles related to mobile marketing, identity, and personal information management. He is on the faculty of marketing of the Association of National Advertisers and National University. A serial entrepreneur, Michael founded Identity Praxis, co-founded mCordis and The Connected Marketer Institute, was a founding member of the Mobile Marketing Association (MMA), and was on the MMA board of directors for ten years and was MMA's North American Managing Director for three years. In 2004, Michael co-founded iLoop Mobile, a leading messaging solutions provider. In 2014, Michael was awarded the 2014 Marketing EDGE Edward Mayer Education Leadership Award for his commitment to marketing education.