I recently engaged in a compelling discussion with Kevin Clark and Mike McGuire from CE neWorld about the crucial topic of organizational and personal identity. We explore the significance of personal data and the choices we must make as business leaders. As we dive deeper into this important conversation, I was curious to understand how can individuals solve "The Identity Nexus equation"?
Discussion Abstract:
As the world becomes increasingly digitized, personal data and identity management face new challenges from consumer opinion, regulations, and technology. In this informative session, I discuss the convergence of traditional organizational and people-centric approaches to personal data and identity management. Delving into the five domains of personal data, the dynamic landscape of personal data regulations, and new technologies that empower individuals to control and protect their data. I also introduce The Identity Nexus, and explore innovative strategies and tactics through a three-horizon framework that businesses can use to increase revenue, reduce costs, enhance customer experience, combat cybercrime, and comply with industry regulations. Check out the video to stay ahead of the curve in personal data and identity management.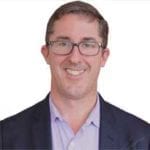 Michael Becker is an intentionally recognized identity & personal information management solutions strategic advisor, speaker, entrepreneur, and academic. He advises companies on personal information economy business strategy, product development, business development, and sales & marketing strategies. He also represents them at leading trade groups, including the Mobile Ecosystem Forum. Michael is an advisor to Assurant, Predii, Privowny, and Phoji. He is the co-author of Mobile Marketing for Dummies and a number of other books and articles related to mobile marketing, identity, and personal information management. He is on the faculty of marketing of the Association of National Advertisers and National University. A serial entrepreneur, Michael founded Identity Praxis, co-founded mCordis and The Connected Marketer Institute, was a founding member of the Mobile Marketing Association (MMA), and was on the MMA board of directors for ten years and was MMA's North American Managing Director for three years. In 2004, Michael co-founded iLoop Mobile, a leading messaging solutions provider. In 2014, Michael was awarded the 2014 Marketing EDGE Edward Mayer Education Leadership Award for his commitment to marketing education.