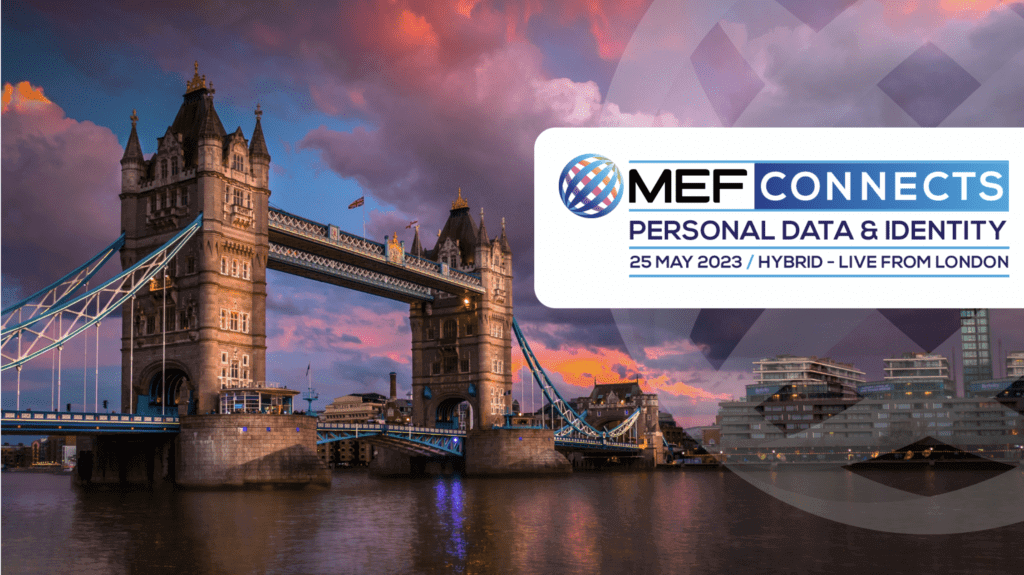 I am thrilled to have been given the opportunity to be the Program Director for the highly anticipated MEF Event in London on May 25th. There are opportunities to speak, sponsor, exhibit, partner, and more. I look forward to work with a team of passionate individuals to curate an unforgettable experience for all attendees.
The MEF Connects Personal Data & Identity event organized by Susan Finlayson-Sitch, Director of Operations at Mobile Ecosystem Forum, will be happening on May 25th, 2023 at One Moorgate Place in London. The event starts at 9:00 AM and runs until 8:30 PM. Registration is open and attendance is free, but seats are limited, so be sure to register here in advance to secure your spot.
I will also be organizing pre- and post-conference workshops on the 24th and 26th as well. This event offers an exclusive opportunity to learn about the latest trends and technologies in personal data and identity management from a diverse range of industry leaders. Don't miss out on the chance to network with like-minded professionals and gain valuable insights that can help you stay ahead of the curve. What will be covered at the event is listed below, but for more information on the event click here. Looking forward to seeing you there!
Discover the latest trends in personal data and identity management at the MEF Event in London on May 25th. Our expert speakers will cover key themes including:
The Personal Data & Identity Meeting of the Waters: The Identity Nexus
The Five Domains of Personal Data
New Customer Onboarding and Experiences Along Every Step of the Customer Journey
Personal Data and Media: Reshaping Media In a World of Individual Controlled Data
Global and Regional Consumer Opinion at the Intersection of Trust, Personal Data, and Privacy
Understanding Biometrics Solution
Combatting Fraud with Silent Mobile Intelligence
New Identification, Authentication, and Verification Strategies (inc., Passwordless Authentication)
Self-Sovereign Identity, Decentralization, Web 3.0, Web 5.0
Personal Information Management System

Personal Information Management Systems (or PIMS) are systems that help give individuals more control over their personal data. PIMS allow individuals to manage their personal data in secure, local or online storage systems and share them when and with whom they choose. Providers of online services and advertisers will need to interact with the PIMS if they plan to process individuals' data. This can enable a human centric approach to personal information and new business models. Source: Personal Information Management System [Text]. (n.d.). Retrieved May 1, 2019, from European Data Protection Supervisor - European Data Protection Supervisor website: https://edps.europa.eu/data-protection/our-work/subjects/personal-information-management-system_en

and Smart Wallets
Embracing Emergent Standards and Personal Data & Identity Regulations
Privacy-enhancing Technologies
Consider attending our pre- and post-conference workshops to dive further in-depth on these topics on the 24th and 26th to stay ahead in the evolving landscape of personal data and identity management.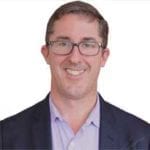 Michael Becker is an intentionally recognized identity & personal information management solutions strategic advisor, speaker, entrepreneur, and academic. He advises companies on personal information economy business strategy, product development, business development, and sales & marketing strategies. He also represents them at leading trade groups, including the Mobile Ecosystem Forum. Michael is an advisor to Assurant, Predii, Privowny, and Phoji. He is the co-author of Mobile Marketing for Dummies and a number of other books and articles related to mobile marketing, identity, and personal information management. He is on the faculty of marketing of the Association of National Advertisers and National University. A serial entrepreneur, Michael founded Identity Praxis, co-founded mCordis and The Connected Marketer Institute, was a founding member of the Mobile Marketing Association (MMA), and was on the MMA board of directors for ten years and was MMA's North American Managing Director for three years. In 2004, Michael co-founded iLoop Mobile, a leading messaging solutions provider. In 2014, Michael was awarded the 2014 Marketing EDGE Edward Mayer Education Leadership Award for his commitment to marketing education.