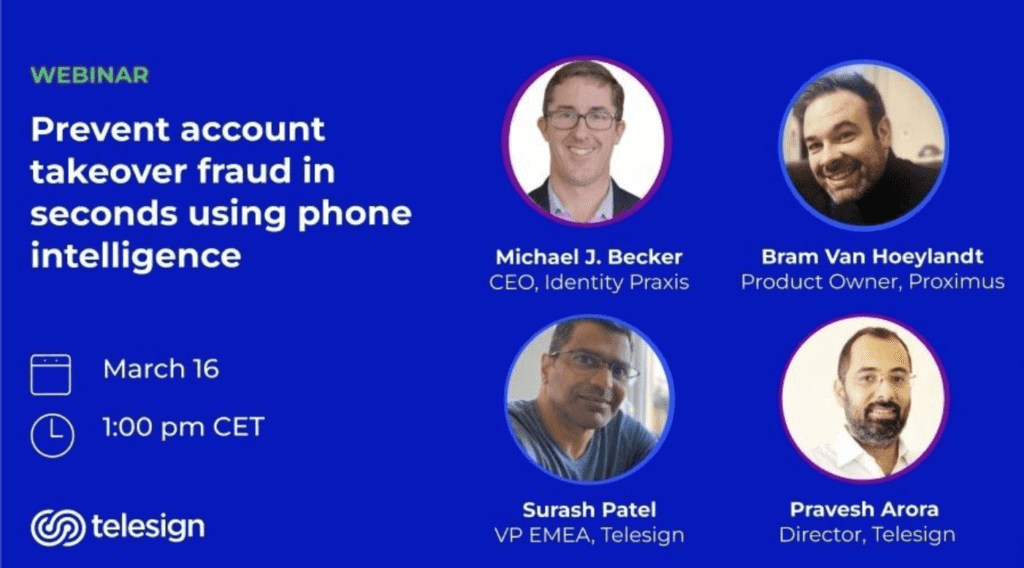 I'm excited to announce I will be participating in the Telesign Webinar on March 16 at 1 p.m. CET to learn how you can better protect your business from ATO attacks. This webinar will also feature other industry leaders such as Surash Patel and Pravesh Arora from Telesign, as well as Bram Van Hoeylandt from Proximus.
The 2022 Cyberthreat Defense Report reveals that account takeover (ATO) attacks are set to become the biggest security threat to customers, overtaking malware. Don't miss out on the chance to learn from our expert speakers and safeguard your online presence. Register now to secure your spot and take the first step towards greater online security!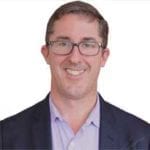 Michael Becker is an intentionally recognized identity & personal information management solutions strategic advisor, speaker, entrepreneur, and academic. He advises companies on personal information economy business strategy, product development, business development, and sales & marketing strategies. He also represents them at leading trade groups, including the Mobile Ecosystem Forum. Michael is an advisor to Assurant, Predii, Privowny, and Phoji. He is the co-author of Mobile Marketing for Dummies and a number of other books and articles related to mobile marketing, identity, and personal information management. He is on the faculty of marketing of the Association of National Advertisers and National University. A serial entrepreneur, Michael founded Identity Praxis, co-founded mCordis and The Connected Marketer Institute, was a founding member of the Mobile Marketing Association (MMA), and was on the MMA board of directors for ten years and was MMA's North American Managing Director for three years. In 2004, Michael co-founded iLoop Mobile, a leading messaging solutions provider. In 2014, Michael was awarded the 2014 Marketing EDGE Edward Mayer Education Leadership Award for his commitment to marketing education.