I had an amazing time organizing the MEF CONNECTS ID & AUTH: The Dawn of Personal Data & Identity hybrid event. It was such a joy working with all 38 speakers for the event. I also really enjoyed participating in the event as well.
Here is one of the five sessions I participated in at the event, and below is the session abstract.
In this session, we delve into the crucial role of government in the evolution of identity and authentication. We explore a range of interconnected concepts, including legislation, policy governance, regulation, public trust, inclusion, equity, equality, security, and technology. The focus is on understanding what governments can and should be doing in these areas and how the answers to these questions may vary across countries and contexts. By comparing and contrasting different approaches, we gain valuable insights into the potential impact of government actions on shaping the future of identity and authentication. 
Here are links to the other four sessions.
Embracing Zero Trust: Harnessing Organizational Identity for Secure Telecom Services
The ID and Auth Landscape: The Identity Nexus and Why ART Must Be True
Empowering Creators and Individuals: A Value Shift from the Platform to the People
Nothing but Revolutionary: OpenWallets and the Customer Journeys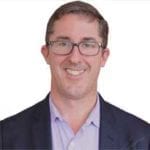 Michael Becker is an intentionally recognized identity & personal information management solutions strategic advisor, speaker, entrepreneur, and academic. He advises companies on personal information economy business strategy, product development, business development, and sales & marketing strategies. He also represents them at leading trade groups, including the Mobile Ecosystem Forum. Michael is an advisor to Assurant, Predii, Privowny, and Phoji. He is the co-author of Mobile Marketing for Dummies and a number of other books and articles related to mobile marketing, identity, and personal information management. He is on the faculty of marketing of the Association of National Advertisers and National University. A serial entrepreneur, Michael founded Identity Praxis, co-founded mCordis and The Connected Marketer Institute, was a founding member of the Mobile Marketing Association (MMA), and was on the MMA board of directors for ten years and was MMA's North American Managing Director for three years. In 2004, Michael co-founded iLoop Mobile, a leading messaging solutions provider. In 2014, Michael was awarded the 2014 Marketing EDGE Edward Mayer Education Leadership Award for his commitment to marketing education.