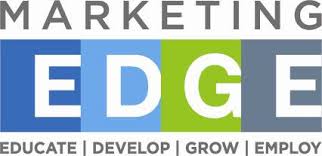 Do you have a Rising Star in your midst? If so, consider nominating them for a Marketing Edge Rising Stars award.
A Rising Star is a company or individual that is:
committed to marketing excellence and the education
focused on nurturing and supporting next generation marketing talent
setting the standard for marketing leadership and giving back to the marketing community
Award Categories:Rising Stars Award: Honoring marketing professionals 40 years or youngerCorporate Commitment Award: Honoring a corporation for impacting the marketing field through service
If you know of any Rising Stars please nominate them today. They deserve the recognition for their effort and contributions.
Deadline for nominations: January 31, 2014.
Winners will be announced March 2014. The Rising Stars Awards dinner, held in their honor, will be Tuesday, June 3 at 583 Park Avenue in NYC.
Our Support of Marketing Edge:
mCorids is a big supporter for Marketing Edge. We believe that it is critical to support and nurture our future marketing talent. Our very own Michael Becker is a Trustee and sits on the board. He is also a 2009 Rising Stars Award winner. We'll be sharing details on how you can get involved with and support Marketing Edge in future posts.
Click here to more about Marketing Edge and the Rising Stars program.