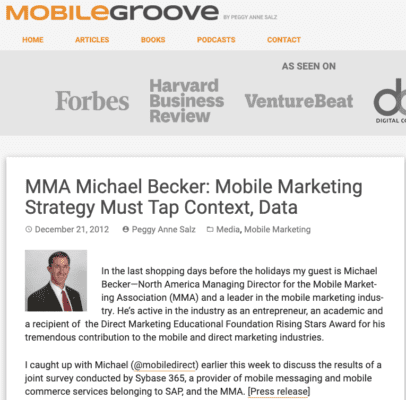 In the last shopping days before the holidays, my guest is Michael Becker—North America Managing Director for the Mobile Marketing Association (MMA) and a leader in the mobile marketing industry. He's active in the industry as an entrepreneur, an academic and a recipient of the Direct Marketing Educational Foundation Rising Stars Award for his tremendous contribution to the mobile and direct marketing industries.
I caught up with Michael (@mobiledirect) earlier this week to discuss the results of a joint survey conducted by Sybase 365, a provider of mobile messaging and mobile commerce services belonging to SAP, and the MMA. [Press release]
Read the complete interview at MobileGroove.