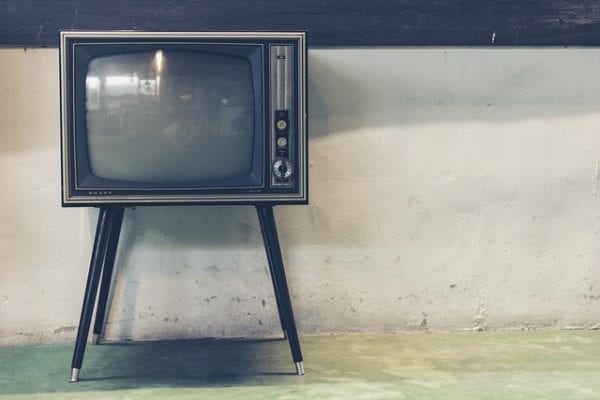 Ok, I admit it.  I'm a Michael Westen fan (Finoa is pretty cool too!). 
Michael is the blacklisted spy, in the USA Network show "Burn Notice", running around Miami doing good deeds for others while trying to figure out who "burned" him—that is, trumped up a story on him and got him kicked out of the spy business.  It is not a very deep show, but certainly is fun to watch.  You should check it out, it airs Thursday nights on USA Network
While I do enjoy the show, but what I really like about it is its mobile presence.  The producers and marketers of the show have done a very good job of integrating mobile, including text messaging and the mobile Internet, into the fabric of the show's experience. 
I suspect that most viewers will learn about the Burn Notice mobile programs one of two ways, either while watching the show and seeing the call-to-action on TV (See Figure 1, also note—according to comScore 2008 a little over 27% text messaging opt-ins originate from TV) and/or their broadband web site, www.burnnotice.com (see Figure 2). 
The Text Channel
Lets us not forget that text messaging is still the most universally used and ubiquitous mobile channel out there.  In the U.S. we're exchanging over a billion text messages daily, in fact, according to Nielson Mobile (2008) we send more text messages per month on average than we use voice minutes, 353 to 204 respectively.   The show invites you to opt-in to the burn notice text alert service, and over the last few weeks since I've joined I've been pleasantly surprised the diversity of the content and experience that they've offered.   Moreover, the show is engaging me in an informative and entertaining fashion not just when I watch it but throughout the week and month or so since I've opted in. Here are just a few experiences they've used:
Trivia, both about past episodes as well as spy tricks
Games—get the right answer you're a "super spy"
New episode air-time remainders
The following are just a few of the messages I've received:
The show sends out trivia questions about what happened in previous episodes; for example: "BN: Where does Michael hide the magnet? BN2: Backpack, BN2: Briefcase BN3: Sack Txt BN1, BN2, BN3 by 2/11 Presented by Saab. Rules: burnnotice.usanetwork.com".
Screen from the TV "Call-to-action" Text BURN to 872898