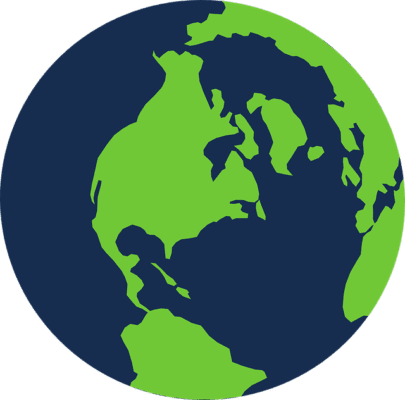 Partnering with mobile service providers
To take advantage of the capabilities of the mobile channel for your marketing, you need to be able to adjust, in real time, to the diversity of the mobile channel and its complexities.
Addressing the complexities of the mobile channel can be daunting if you attempt to go it alone. To get your mobile marketing practice started, you should consider looking for help. Luckily, help is right around the corner, in the form of mobile service providers. The following sections provide an overview of the various mobile service providers and how they can assist you in getting your mobile practice off the ground.
What mobile service providers do
Mobile service providers enable mobile marketing on technical and professional-services levels. These providers are people, companies, business practices, and marketers that help you leverage the mobile channel to engage your customers with compelling mobile and mobile-enhanced marketing programs.
Types of mobile service providers
To launch a mobile marketing campaign successfully, consider working with one or more of the following types of mobile service providers:
Traditional and new-media providers: You need traditional media to start the direct mobile marketing engine, because you must have explicit permission to contact people directly on their mobile phones. The way to go about getting this consent is to introduce people to your mobile program by mobile-enhancing a traditional and new-media campaign. In fact, mobile marketing takes inert passive media and makes it interactive (see Figure 1-1).
Wireless carriers: Wireless carriers (also commonly referred to as mobile operators, wireless networks, and wireless operators) provide the piping, towers, billing systems, support, outlets, and more so that you can engage your customers via the mobile channel. You may be surprised to find that hundreds of wireless carriers operate around the world. The United States has about 50 of these carriers, although the market is dominated by AT&T Mobility, Sprint, T-Mobile, and Verizon Wireless, which support for about 93 percent of all the mobile subscribers in the country.
Connection aggregators: You aren't likely to work directly with wireless carriers unless you work for a very large brand. Connection aggregators are the bridges that connect you, application providers, and wireless carriers. With one connection aggregator, you can gain access to hundreds of wireless-carrier networks around the world. Leading connection aggregators include VeriSign, Sybase 365, mBlox, OpenMarket, SinglePoint, MX Telecom and Ericsson IPX.

For a complete list, visit the connection-aggregator page of the Common Short Code Administration Web site at www.usshortcodes.com/csc_aggregators.html.
Application providers: These companies furnish the software and support services you need to manage your mobile marketing campaigns and your interactions with members of your audience through the numerous paths of the mobile channel. A host of important mobile services and applications are related to mobile marketing, and you should consider including some of the following in your marketing plan: messaging, mobile Internet, mobile applications, mobile video, interactive voice response (IVR), Bluecasting, content management, content production and licensing, advertising, search solutions, and mobile commerce. A handful of application providers will aggregate many of these services, but most but most specialize in just one.

There are all kinds of application provides out there: Those that have the capability but don't actually have any software written, those that have some technical elements built but require a rocket-scientist to use their solution, and a handful that have developed really easy, templated solutions. When talking with your prospective application provider, be sure to have them show you what they have to offer. If you can, ask them to give you a login so that you can try their service yourself. This is the true test of a self-administrable mobile marketing application provider.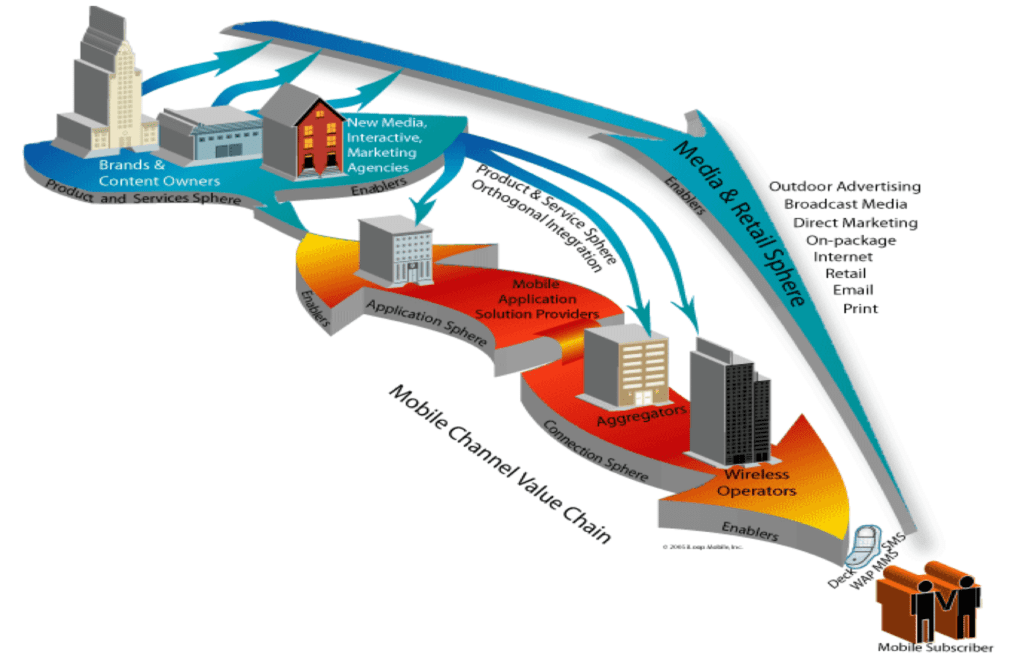 Application providers provide the business logic that powers the interactivity through the many paths of mobile:
It's easy to look at a mobile phone and think, "It's just a phone." But it really isn't a phone anymore. Sure, you can make voice calls with it, but that function is just the tip of the iceberg. Today's mobile phones are also newspapers, maps, cameras, radios, stores, game consoles, video music players, calculators, calendars, address books, stereos, TVs, movie theaters, and concert halls. These devices can be much more than most people expect. You can make them what you want them to be by creating rich, interactive experiences with the many interactive paths to mobile phones, shown in Figure 1-3.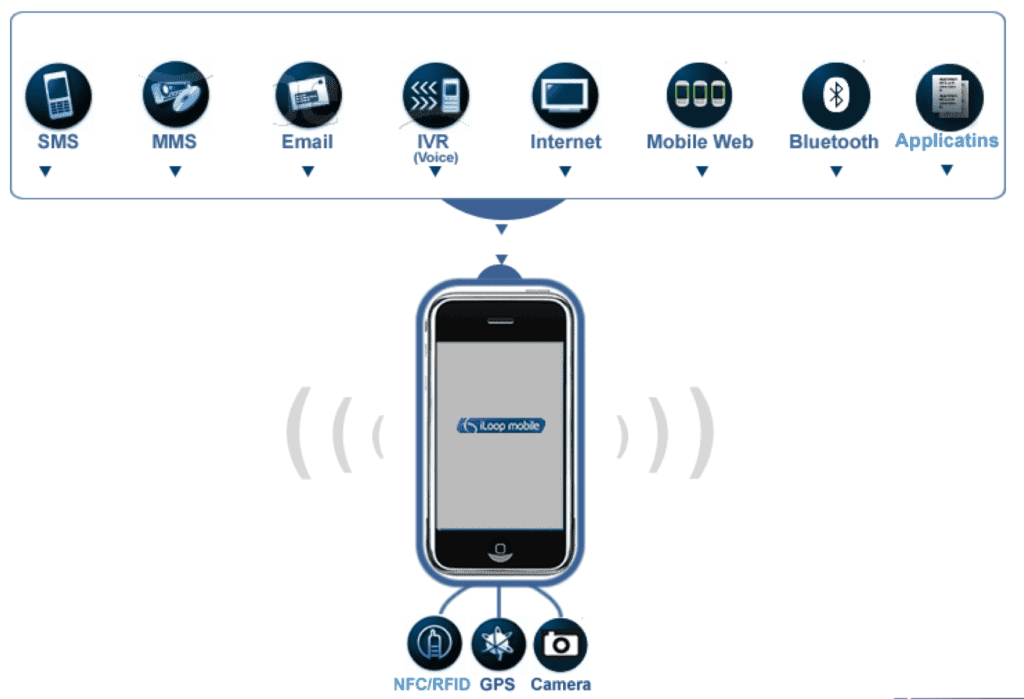 Mobile Advertising
Mobile Advertising Server Networks/Mobile Search Providers