In a recent MEF Event, industry experts joined me to discuss the measures required to partition and participate in our mobile-centric world safely. This session covered key topics, including fraud prevention, risk scoring with mobile intelligence, brand safety, and how to build out reliable voice, messaging, advertising, and other related experiences. If you are interested in watching the session recording click above, you can find the abstract of our session below.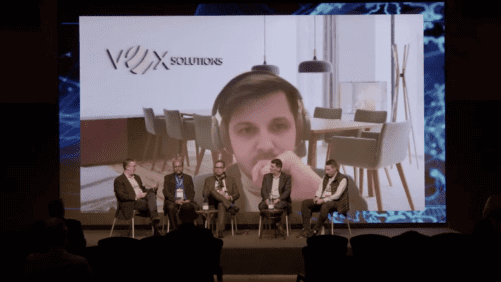 As of January 2023, the world is more connected than ever before, with over 800 mobile operators spanning 200 countries. The use of mobile devices has become ubiquitous, with 68% of the world's population (5.44 billion people) relying on mobile phones, and over 8.46 billion mobile connections (excluding Internet of Things devices) worldwide. Mobile technology is revolutionizing the way people work, play, socialize, shop, and access essential services like banking and healthcare.
I was accompanied in this discussion by a panel of experts, including Nilay Kumar, Vice President of mFilterit, Noah Rafalko, CEO of TSG Global, Glyn Povah, Founder & Director Global Product Development of Smart Digits at Telefonica, Gautam Hazari, Chief Technology Officer of Sekura Mobile Intelligence, and Teodor Magureanu, Chief of Staff of VOX Solutions. Helping spread awareness that everyone has a role to play in ensuring the safety and security of mobile channels. They provided fascinating insights on the latest trends, technologies, and strategies for carriers, enterprises, brands, regulators, solution providers, and individuals to succeed in the mobile world. However, ensuring the safety and security of mobile users is a top priority for everyone involved in the mobile ecosystem.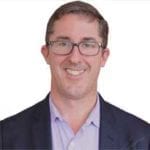 Michael Becker is an intentionally recognized identity & personal information management solutions strategic advisor, speaker, entrepreneur, and academic. He advises companies on personal information economy business strategy, product development, business development, and sales & marketing strategies. He also represents them at leading trade groups, including the Mobile Ecosystem Forum. Michael is an advisor to Assurant, Predii, Privowny, and Phoji. He is the co-author of Mobile Marketing for Dummies and a number of other books and articles related to mobile marketing, identity, and personal information management. He is on the faculty of marketing of the Association of National Advertisers and National University. A serial entrepreneur, Michael founded Identity Praxis, co-founded mCordis and The Connected Marketer Institute, was a founding member of the Mobile Marketing Association (MMA), and was on the MMA board of directors for ten years and was MMA's North American Managing Director for three years. In 2004, Michael co-founded iLoop Mobile, a leading messaging solutions provider. In 2014, Michael was awarded the 2014 Marketing EDGE Edward Mayer Education Leadership Award for his commitment to marketing education.