The Mobile Ecosystem Forum released a report today—MEF Market Review: Personal Data and Identity Meeting of the Waters—that I've been working on for a while. You can download it for FREE here.
The report explains the current state of the personal data and identity market. Take a look. Let's collaborate. 
The world is responding to the growing importance of personal data and identity. This response is reshaping the world's markets. Regulatory, technological, cultural, and economic factors are shifting the context of personal data and identity: the what, when, why, who, where, and how. In light of these shifts, we're witnessing the nature of personal data and identity change—i.e., the definition or lack thereof. We are seeing shifts in personal data control, i.e., from organizations to individuals. As a result of the Internet of Things (IoT) use, AI, and other technical advancements, personal data is exponentially growing in scope and scale. Many stakeholders are waking up to the value of personal data—not just the idea that it is the "new black gold" but something entirely different; that it is a non-rivalrous, non-depleting, regenerative asset. And finally, we're seeing an explosion of people-centric regulations rolling out—by 2024, according to Gartner, 75% of the world's population will be endowed with rights under one or more of these regulations, and organizations will be held accountable to a myriad of new obligations. This all means that we are witnessing the birth of the "personal data and identity meeting of the waters" and a new economy, the personal information economy, where individuals will have a legit seat at the economic table for personal data and identity.  
This report, the "MEF Market Report: Personal Data and Identity Meeting of the Waters," provides a detailed overview of what's happening to and with personal data and identity, why you should care, and what you—all of us—should consider doing to harness the power of personal data and identity responsibly. We hope that this report is used as a guide to help us come together to: 
Rebuild trusted relationships by inviting individuals to the table
Educate and empower all actors
Shape and reshape new and existing personal data and identity policies, frameworks, laws, and regulations
Attack cybercrime and enhance data stewardship practices
Lobby to address market failures and support people-centric infrastructure as a public utility
Consider interoperable technology standards and protocols
Envision new and evolved business models
The MEF Personal Data and Identity working group welcomes your feedback and contribution. Please message me and let's discuss the world of personal data and identity.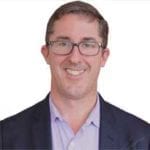 Michael Becker is an intentionally recognized identity & personal information management solutions strategic advisor, speaker, entrepreneur, and academic. He advises companies on personal information economy business strategy, product development, business development, and sales & marketing strategies. He also represents them at leading trade groups, including the Mobile Ecosystem Forum. Michael is an advisor to Assurant, Predii, Privowny, and Phoji. He is the co-author of Mobile Marketing for Dummies and a number of other books and articles related to mobile marketing, identity, and personal information management. He is on the faculty of marketing of the Association of National Advertisers and National University. A serial entrepreneur, Michael founded Identity Praxis, co-founded mCordis and The Connected Marketer Institute, was a founding member of the Mobile Marketing Association (MMA), and was on the MMA board of directors for ten years and was MMA's North American Managing Director for three years. In 2004, Michael co-founded iLoop Mobile, a leading messaging solutions provider. In 2014, Michael was awarded the 2014 Marketing EDGE Edward Mayer Education Leadership Award for his commitment to marketing education.