I've been accepted to deliver two talks, a keynote and workshop, at MyData 2019, September 25-27, in Helsinki Finland. I'm very excited.
Keynote: Understanding & Extracting The Value of Personal Data Steps Toward Enabling the Personal Information Economy
Abstract:
What's the value of personal data and how do we extract it?" is a question being asked by many as personal data continues to be used to empower personal insight, endow social good, and drive the commercial success of many of the world's most valuable and fastest growing companies and industries. Private and public institutions, along with individuals, are seeking to both protect and extract value from personal data, but to do this well takes knowledge, skill, capability and effort. This session explores through a variety of lenses what it takes for individuals as well as public and private institutions to extract value from personal data, while preserving the digital sovereignty of the individual and the capacity for public and private institutions to innovate and thrive. It will also provide a roadmap for the necessary people processes, and technologies necessary to thrive in the personal information economy.
Date: Sept. 26, 2019
Timing: 75 min
See Programme.
Workshop: Mapping Value Extraction, Harms Detection & Mitigation Approaches Within Personal Information Economy
Abstract:
There are three aggregate entities that gain value from or may be harmed by personal data exchange: individuals, private organizations, and public institutions. Individuals are autonomous entities that can be singled out, have self-determination, free-will, and personal control. Public institutions are entities backed by public funds and controlled by the state. Private institutions, including non-governmental organizations, are independently owned non-state entities and are backed by private funds, either in part or whole. Each of these entities value and use personal information or protect themselves from its misuse in a variety of independent, interdependent, and overlapping ways. This meet-up looks to explore, discuss, and capture all the ways individuals, public, and private initiatives(?) may extract value from and/or detect and mitigate harms when participating in the personal information economy.
Date: Sept. 25, 2019
Timing: 2 hours
See Programme.
Insights Wanted
Contact us with if you have ideas and materials that you think we should include in these programs.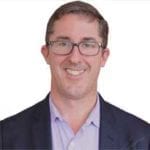 Michael Becker is an intentionally recognized identity & personal information management solutions strategic advisor, speaker, entrepreneur, and academic. He advises companies on personal information economy business strategy, product development, business development, and sales & marketing strategies. He also represents them at leading trade groups, including the Mobile Ecosystem Forum. Michael is an advisor to Assurant, Predii, Privowny, and Phoji. He is the co-author of Mobile Marketing for Dummies and a number of other books and articles related to mobile marketing, identity, and personal information management. He is on the faculty of marketing of the Association of National Advertisers and National University. A serial entrepreneur, Michael founded Identity Praxis, co-founded mCordis and The Connected Marketer Institute, was a founding member of the Mobile Marketing Association (MMA), and was on the MMA board of directors for ten years and was MMA's North American Managing Director for three years. In 2004, Michael co-founded iLoop Mobile, a leading messaging solutions provider. In 2014, Michael was awarded the 2014 Marketing EDGE Edward Mayer Education Leadership Award for his commitment to marketing education.