Let's face it, we've all done it, fallen to the allure of letting our browsers, like Google Chrome, store our usernames and passwords. We do it because it is really convenient. The problem with managing usernames and passwords in browsers, however, is that browsers are not the safest solution for storing and managing usernames and passwords; moreover, they lack a lot of other privacy management functionality available in leading password management solutions, like a standalone password manager.
The following are a list of steps for getting your usernames and passwords out of Google Chrome and into something more secure.
Google used to make it pretty challenging to export your usernames and passwords, but they've recently made updates to make the process pretty easy.
Launch Google Chrome on your desktop computer, open Google Chrome and click the menu button (the three dots) to the upper right of your browser and select Settings.
Click the Passwords link, you will see a list of the usernames and passwords that you have saved.
Select Export Passwords, click the more action menu (the three dots) to the right of the Saved Password menu.
Understand that your exported passwords will be in the clear, read and understand the warning that when you export your usernames and passwords they will be in the clear, unencrypted, "Your passwords will be visible to anyone who can see the exported file." Click the "Export Passwords…" button.
Confirm the export, enter your computer's administrator password when prompted to validate your identity and confirm the export.
Save your username and password file, you'll be prompted to save your username and passwords file (a csv file) to your desktop, save it whenever you'd like.
DEFINITION: CSV stands for comma-separated values. A CSV file is a delimited text file that uses a comma to separate value pairs in plain text. The first row in a CSV file represents the labels for the data records, e.g. name, url, username, password. Each of the rows in the CSV file represent the specific pieces of data related to each label. You can open a CSV file in a text editor or other applications like Microsoft Excel.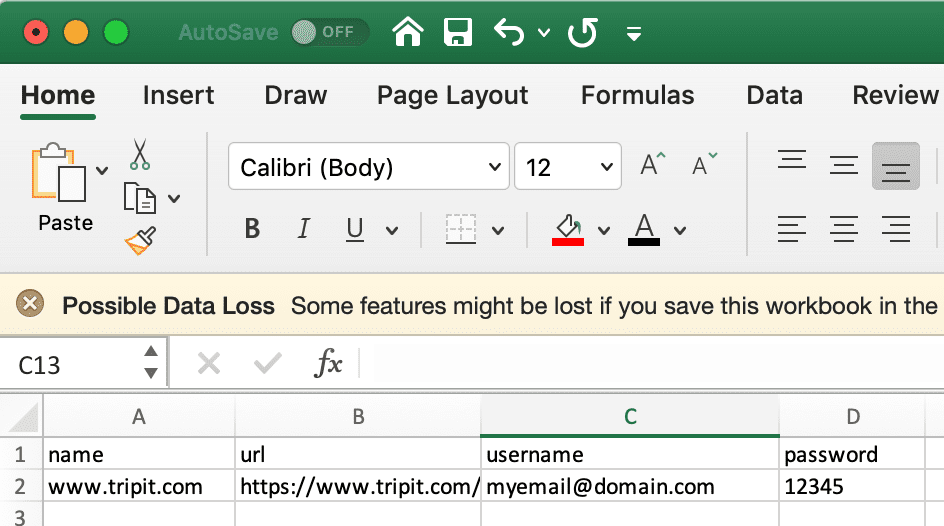 Now you may be asking yourself, "What do I do now?" Good question. Here are my recommendations.
Confirm everything exported properly, Open the csv file, e.g. "Chrome Passwords.csv." You'll most likely open it with a text editor, with Microsoft Excel, or a similar spreadsheet application.
Get yourself a password manager, there are a lot of password managers out there, but sure to pick a reputable one, e.g. LastPass, 1Password, Dashlane, Privowny App, etc. (I'll write later on how to choose a password manager).
Import your Chrome passwords into your password manager, your password manager will have instruction on how to import your csv file.
Confirm everything imported properly, open your password manager and the csv file and do a spot check between the two to make sure everything imported properly.
Delete or secure your csv file, since all your passwords in the csv file are in the clear you should delete it or secure it. Deleting is easy, just delete it and then make sure your computer trashcan is empty. To secure your csv file open it in an application like Microsoft Excel. If you use Microsoft Excel select the Tools menu, Protection sub-menu, the "Protect Workbook…" option and then follow the prompts to protect your file.
Get familiar with the password manager and how it works, take however much time you need to familiarize yourself with your password manager (minutes, hours, days). Learn how to use it. Learn to trust it. Once you're ready, move to the next step.
Disable password collection and history in Chrome, now that you have your usernames and passwords securely tucked away in your new password manager you now want to make sure that you retrace your steps and improve your privacy and security,

Go back to the password settings in Chrome, i.e. launch Google Chrome on your desktop computer, open Google Chrome and click the menu button (the three dots) to the upper right of your browser, select Settings, and then passwords
Disable the "Offer to save passwords" setting by tapping the toggle switch to grey (when it is grey it is off, when it is blue it is on)
Delete the passwords saved in Chrome, to the right of each of your saved passwords click the more action menu (the three dots) to the right of each entry, select the Remove option.
That's it, you're one step closer to retaining your digital sovereignty.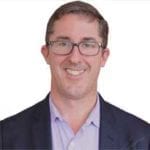 Michael Becker is an intentionally recognized identity & personal information management solutions strategic advisor, speaker, entrepreneur, and academic. He advises companies on personal information economy business strategy, product development, business development, and sales & marketing strategies. He also represents them at leading trade groups, including the Mobile Ecosystem Forum. Michael is an advisor to Assurant, Predii, Privowny, and Phoji. He is the co-author of Mobile Marketing for Dummies and a number of other books and articles related to mobile marketing, identity, and personal information management. He is on the faculty of marketing of the Association of National Advertisers and National University. A serial entrepreneur, Michael founded Identity Praxis, co-founded mCordis and The Connected Marketer Institute, was a founding member of the Mobile Marketing Association (MMA), and was on the MMA board of directors for ten years and was MMA's North American Managing Director for three years. In 2004, Michael co-founded iLoop Mobile, a leading messaging solutions provider. In 2014, Michael was awarded the 2014 Marketing EDGE Edward Mayer Education Leadership Award for his commitment to marketing education.