Article first published by MEF February 7, 2019.
MEF's recently published 5th annual Global Consumer Trust Study probes the attitudes of smartphone users across ten markets to provide insights into their views on smartphones, connected devices, and related services in the context of trust, privacy, and personal information. Co-author of the report Michael Becker here discusses the spectrum of attitudes uncovered by the research and identifies 6 distinct groups of users.
'Digital is a way of life, from online news and entertainment, online shopping and social engagement, to employment, no one and no activity is immune to the impact that digital has on everyday life and the world's economies.
Increasingly, harnessing identity and personal information is a central driving force for value creation. Identity and personal information are infusing countless existing and emerging commercial services and business models. While these services and business models are bringing unprecedented efficiency and prosperity to our world's economies, it is easy to lose sight of one key factor. People have lost control of their identity and personal information; their digital sovereignty.
Due to the loss of control of their identity and personal information people are at a greater risk of experiencing material harm; such as identity theft, diminished privacy, increased anxiety, loss of time, money, reputation, opportunity, and more.
In MEF's 5th annual Global Consumer Trust Study we uncovered a number of important insights, including the fact that people desire privacy, are willing to manage their personal information, and primarily trust themselves to do it. You can learn more about the study by watching the recording of a webinar I delivered along with Dario at the MEF here in this post.
In the webinar, we discuss how, within the trust study, we uncovered an important fact, that people are just starting to take actions to protect their privacy, safeguard their data, and enact their digital rights. They are awakening.
We found that that 24% of people have not taken any actions to protect their identity and personal information; while 76% of people have taken, on average, 2.3 out of 12 actions to protect themselves. These and many more insights can be gleaned from the study.
As we look forward to 2019 and beyond, however, I'd like to challenge us all to go farther and continue our efforts to better understand people's attitudes and behaviors when it comes to managing identity and personal information.
Specifically, to help guide future research, I'd like to suggest that there are potentially six attitudinal and behavioral cohorts that can be used to help segment people and understand their readiness to manage their identity and personal information.
These six are:
the "blissfully" unaware; people that don't know enough to take action
the helpless (aka the "apathetic"); people that know they should take action but feel powerless to do so
the indifferent; people that are aware but feel there is no point to taking action, that there is no reason to bother
the impaired; people that are aware are trying to take action, but they know their activities are not enough,
the empowered; people that are aware and feel, and in fact do have the power to take action and protect themselves, and
the "digitally" enlightened; aka digital buddhas, people that are perfectly balanced and protected.
The MEF and related industry research supports the existence of these groupings amongst the world's population, but we're still lacking evidence.
As the industry evolves and we become more and more connected I believe it is imperative that we take steps to address the above hypothesis and others. Uncovering this evidence could have a profound effect on the world's companies and industries' ability to connect with and serve people throughout their digital life.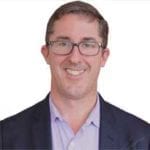 Michael Becker is an intentionally recognized identity & personal information management solutions strategic advisor, speaker, entrepreneur, and academic. He advises companies on personal information economy business strategy, product development, business development, and sales & marketing strategies. He also represents them at leading trade groups, including the Mobile Ecosystem Forum. Michael is an advisor to Assurant, Predii, Privowny, and Phoji. He is the co-author of Mobile Marketing for Dummies and a number of other books and articles related to mobile marketing, identity, and personal information management. He is on the faculty of marketing of the Association of National Advertisers and National University. A serial entrepreneur, Michael founded Identity Praxis, co-founded mCordis and The Connected Marketer Institute, was a founding member of the Mobile Marketing Association (MMA), and was on the MMA board of directors for ten years and was MMA's North American Managing Director for three years. In 2004, Michael co-founded iLoop Mobile, a leading messaging solutions provider. In 2014, Michael was awarded the 2014 Marketing EDGE Edward Mayer Education Leadership Award for his commitment to marketing education.