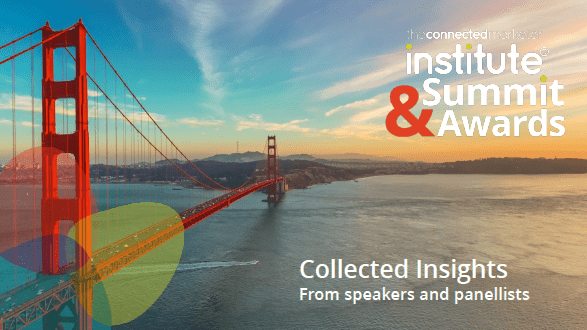 The more connected devices we have in our lives, the more we are constantly connected.
That constant connection leads to us living in a state of constant connectedness.
Living in a state of connectedness has both caused and enabled an irrevocable change in our behavior.
This leads to the rise of The Connected Marketer. Collectively these changes have led to the rise of The Connected Individual
The Summit brought together marketers and marketing technology companies that could help expand on the challenges and opportunities that arise from living in the age of the connected individual.
Click here to download the eBook (.pdf, 5MB)
The eBook was authored in collaboration with Paul Berney.