A core tenant of The Connected Marketer is understanding; that is, marketers need to understand the individuals they're serving. They need to understand the individual's needs, wants, and desires and the actions individuals take to be fulfilled.
A recent study from Millward Brown Digital has found that marketers have a lot of work ahead of them. According to the study, as reported by eMarketer, 55% of companies are not confident in their company's understanding of the customer journey. 
The customer journey is a depiction of all the experiences a customer has with a brand and the emotional responses these experiences provoke, mapped against brand touch points (i.e. advertising, traditional media, product, retail, customer services, social media, etc.) and the processes behind them.
Customer journey mapping is an important tool for every marketing team. It is a rigourous process that helps the marketer get to the root of the value they provide, the moments of truth that will foster engagement and trust and, done properly, will inform product and capabilities development roadmaps.
The road to understanding is a thousand-mile journey but starts with the first step.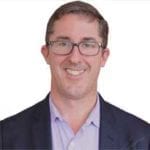 Michael Becker is an intentionally recognized identity & personal information management solutions strategic advisor, speaker, entrepreneur, and academic. He advises companies on personal information economy business strategy, product development, business development, and sales & marketing strategies. He also represents them at leading trade groups, including the Mobile Ecosystem Forum. Michael is an advisor to Assurant, Predii, Privowny, and Phoji. He is the co-author of Mobile Marketing for Dummies and a number of other books and articles related to mobile marketing, identity, and personal information management. He is on the faculty of marketing of the Association of National Advertisers and National University. A serial entrepreneur, Michael founded Identity Praxis, co-founded mCordis and The Connected Marketer Institute, was a founding member of the Mobile Marketing Association (MMA), and was on the MMA board of directors for ten years and was MMA's North American Managing Director for three years. In 2004, Michael co-founded iLoop Mobile, a leading messaging solutions provider. In 2014, Michael was awarded the 2014 Marketing EDGE Edward Mayer Education Leadership Award for his commitment to marketing education.