TO HELP BRANDS AND MARTECH PROVIDERS THRIVE IN CONNECTED ERA
The Institute helps market leaders create and adopt best practices for serving the connected individual; debut of The Connected Marketer Summit & Awards set for Nov. 10 in Silicon Valley
SAN FRANCISCO, Calif., August 9, 2016 – mCordis, the strategic mobile and connected marketing education and advisory services company, announced today it has established The Connected Marketer™ Institute to help brand marketers and marketing technology providers understand and adopt new strategies to serve connected individuals, in real-time, at scale.
The Connected Marketer is a new marketing approach developed by mCordis. It recognizes that the effectiveness of traditional marketing approaches is waning in the age of the connected individual. To thrive and service today's connected individual, marketers must consider new principles and strategies, align with new partners, and develop new capabilities.
According to mCordis, marketers must learn to manage the four human dimensions of their brand, products and services (physical, digital, sensorial and emotional), master the seven layers of connectivity (connection, collection, monitoring, analysis, prediction, synchronization and real-time service), and adopt the four principles of The Connected Marketer: Understanding, Connection, Friction Management and Being of Service.
Charter members of the Institute include Visa, MSL Group Atlanta, Phoji, Waterfall, Kantar and Marketing EDGE.
"The mission of The Connected Marketer Institute is to ensure brands lead their sectors by having the skills, partners and framework of best practices and standards needed to succeed in this new era of connected marketing," said Michael Becker, co-founder & managing partner of mCordis and a longtime speaker, writer and evangelist in the mobile and connected marketing space. "Change is happening so quickly in marketing that most companies simply don't have the energy or the time to stay on top of it all. We created the Institute to serve as an educational and advisory resource for our members so they can fully leverage every new opportunity.
"As a pioneer in mobile marketing, Phoji chose to become a charter member of The Connected Marketer Institute because we embrace the emotional and personal connections between individual and brands that are now possible today," said Laura Raether, chief marketing officer forPhoji, providers of custom emojis and direct messaging. "We look forward to working with the Institute and its members to further explore all the new, impactful ways brands can effectively engage individuals in this connected era."
In conjunction with the launch of the Institute, mCordis is also announcing the first annual The Connected Marketer Summit & Awards Nov. 10, 2016 in San Francisco. The conference will feature leading brand marketers and MarTech providers sharing perspectives, insights and capabilities on how they are making connected marketing a reality. The conference will also feature workshops, training sessions and exhibits for marketers wanting to get closer to the tactical execution of connected marketing practices. Immediately following the summit, mCordis will hold an awards ceremony to recognize the companies demonstrating leadership in the field of connected marketing. More information about the Summit, the award nomination process, and more can be found here.
"Brands and MarTech providers need to understand that legacy approaches will not work in this connected era," said Paul Berney, co-founder & managing partner of mCordis. "By 2020, it's estimated that individuals and households will be connected to dozens of devices that are providing value to their lives. With the Institute and Summit, we are setting the pace for educating the market on this transformation and providing key competitive advantages."
In addition to the annual Summit, ongoing activities of The Connected Marketer Institute will include:
Advising members on strategic and tactical connected marketing best practices and help them forge valuable commercial and personal relationships
Educating members to better understand and build connected marketing capabilities and competencies
Creating, curating and publishing connected marketing insights (e.g. articles, reports, case studies, and best practices)
Organizing national and regional public and private connected marketing conferences, events and award programs.
Those interested in getting involved with The Connected Marketer Institute should visit http://www.theconnectedmarketer.com/.
About The Connected Marketer Institute
The Connected Marketer Institute is an mCordis initiative focused on building a community around The Connected Marketer™ approach to marketing. The Institute looks to ensure brand marketers and marketing technology providers have access to the skills, partners and frameworks, best practices, standards, advisory and educational services needed to succeed in the era of the connected individual. The Institute offers a range of strategic advisory, educational events and publishing services to its members and the industry at large.
About mCordis
mCordis is a strategic mobile and connected marketing advisory and educational marketing services company with offices in London and San Francisco. The company advises executive teams and marketers on the rapidly changing landscape of marketing and how to place connected marketing at the heart of their marketing efforts. It works with MarTech vendors on proposition development and how to bring their offerings to market through educational marketing. In addition, mCordis offers a series of public and private workshops on mobile and connected marketing, including the mCordis Professional Qualification in Mobile & Connected Marketing. mCordis is on faculty for Direct Marketing Association (DMA), Association of National Advertisers (ANA), the Path-to-Purchase Institute and National University. The Connected Marketer ™ is a trade marketed term owned by mCordis Inc.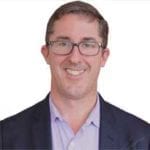 Michael Becker is an intentionally recognized identity & personal information management solutions strategic advisor, speaker, entrepreneur, and academic. He advises companies on personal information economy business strategy, product development, business development, and sales & marketing strategies. He also represents them at leading trade groups, including the Mobile Ecosystem Forum. Michael is an advisor to Assurant, Predii, Privowny, and Phoji. He is the co-author of Mobile Marketing for Dummies and a number of other books and articles related to mobile marketing, identity, and personal information management. He is on the faculty of marketing of the Association of National Advertisers and National University. A serial entrepreneur, Michael founded Identity Praxis, co-founded mCordis and The Connected Marketer Institute, was a founding member of the Mobile Marketing Association (MMA), and was on the MMA board of directors for ten years and was MMA's North American Managing Director for three years. In 2004, Michael co-founded iLoop Mobile, a leading messaging solutions provider. In 2014, Michael was awarded the 2014 Marketing EDGE Edward Mayer Education Leadership Award for his commitment to marketing education.