Back in 2010, I was interviewed by The Wall Street Journal's Scott Thurm and Yukari in the article "Your Apps Are Watching You" on the central role mobile is and will play in our lives, specifically when it comes to privacy. In the article, I said, "In the world of mobile, there is no anonymity…" At the time I took a lot of flak from industry players for this.
They said, "you can't say that", it will scare people. They won't understand it. The ambiguity will hurt our business model. Fast forward six years, and I still stand by the statement, more than ever in fact.

The mobile networks itself knows all. In aggregate, "the network" knows your location, keystrokes, searches, interests, purchases, your friends and colleagues, and their location, keystrokes, searches, interests, purchases and so on. All this data can and is being collected, refined, analyzed and applied to understand your behaviors, preferences, intent, and that of your friends and colleagues and more. In fact, with just a few data points your physical location can be accurately predicted within a few meters every day. This is just the tip of the iceberg.
I've said it before, and I'll say it again, in the world of mobile, there is no anonymity. When we use our mobile devices, the networks services and all the related services and applications that can come with it, we're not just exchanging money in consideration for the use of the services, whether we like it or not we're also exchanging our data, our privacy. This is especially the case if no money is changing hands. As the adage goes, if you're not paying for it, you're the product. But, increasingly, even if you are paying for it, you're still the product.

As we enter the connected individual era and all become connected marketers, new rules must apply, one of which is The Connected Marketer principle #4 – be of service to the connected individual, create value for him or her, not from him or her. What this means is that we should strive to properly collect and apply an individual's person data as they use their services, which includes not selling or making money or value from their data without inviting them to explicitly participate in the exchange.

Many industry leaders understand this principle, Tim Cook from Apple is one of them. In 2014 during the company's annual shareholders meeting he remarked, "If you want me to do things only for ROI reasons, you should get out of this stock…My belief is that companies should have values like people do."

One of Apple's core values is respecting people's privacy. There are numerous references that can be made to this point. In the mobile era, here are a few. In 2013, to the shock and horror of the mobile advertising industry, which makes a lion share of its value from people's data, Apple deprecated the Unique Device Identifier from its APIs and replaced it with an IDFA tag. This move limited the ability for third parties, like advertisers and app developers, to track people and gave Apple more control over how the devices they provided people are tracked.
Earlier this year Apple fought the FBI for the right to protect people's privacy, by not releasing software that could unlock a phone.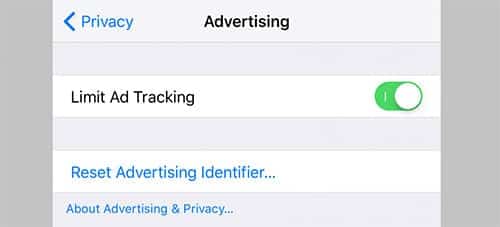 And today, Fiksu reports that Apple is continuing to live its values and wield its control. In iOS 10 Apple is adding the Limited Ad Tracking feature. This feature will give individual users of iOS devices the ability to turn off ad tracking altogether. If they enable Limited Ad Tracking on their device iOS 10 will return "00000000-0000-0000-0000-000000000000" as the individual's IDFA, thus rendering this tracking element useless and giving the individual back a bit more of their anonymity.

Let's face it, today, our digital selves have more economic value and purchasing power than our digital selves.

Don't get me wrong; data is a good thing. The mutual exchange of data between individuals and the industry is a good thing. It can create value for all parties. It's just now, one of the parties, the subject of the data, the individual, is now gaining access to new tools, like Limited Ad Tracking, Ad Blockers, and Personal Data Stores, to actively participate as an equal, and active, economic actor over their personal data.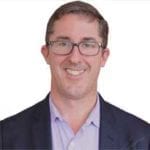 Michael Becker is an intentionally recognized identity & personal information management solutions strategic advisor, speaker, entrepreneur, and academic. He advises companies on personal information economy business strategy, product development, business development, and sales & marketing strategies. He also represents them at leading trade groups, including the Mobile Ecosystem Forum. Michael is an advisor to Assurant, Predii, Privowny, and Phoji. He is the co-author of Mobile Marketing for Dummies and a number of other books and articles related to mobile marketing, identity, and personal information management. He is on the faculty of marketing of the Association of National Advertisers and National University. A serial entrepreneur, Michael founded Identity Praxis, co-founded mCordis and The Connected Marketer Institute, was a founding member of the Mobile Marketing Association (MMA), and was on the MMA board of directors for ten years and was MMA's North American Managing Director for three years. In 2004, Michael co-founded iLoop Mobile, a leading messaging solutions provider. In 2014, Michael was awarded the 2014 Marketing EDGE Edward Mayer Education Leadership Award for his commitment to marketing education.