Published by Mobile Commerce Daily, published on August 3, 201
Co-authored with Max Thorpe.
SANTA CLARA, CA – The mCordis team was fortunate to attend the IoT Influencers Summit (#IoTSummit) held at the technically advanced Levi's Stadium July 21. There was a ton of content, a number of exhibitors and people to meet and, of course, we were indulged with lunch held out on the 50-yard line under the California sun. It was a real treat.
We met players from all aspects of the Internet of Things industry including brands, network providers, device and software manufacturers, technical standard leaders, regulators and marketing agencies.
Among the key players that attended the conference were, of course, the San Francisco 49ers, Accenture, Zebra, VenueNext, Kahuna, Mindshare, anypresence and Rambus, among 300 others. The venue was set up with two stages, a press and VIP lounge, an area called "the garage" filled with about 20 exhibits, an entrepreneur pitch corner, and plenty of space to network.
New arena
Bruce Sinclair, president of IoT Inc., kicked off the event with his opening speech on the main stage about how there are four methods of creating value using IoT. These include,
1. Making products better
2. Operating products better
3. Servicing products better
4. Making new things
Mr. Sinclair's talk served as a framework for the content that was presented throughout the rest of the day. According to him, anyone and everyone in IoT must now think of themselves not just as a provider of physical product, but a provider of software, data measurement and analytics as well.
Moreover, he pointed out that, in one way or another, IoT is playing a larger role in every company's future and client interactions. At a minimum, every company must start planning now for how IoT will impact their business.
Throughout the rest of the day, there were well over 20 exciting innovative topics discussed on both stages including connected smart homes, wearable devices, the future of retail and the connected car.
We all really enjoyed hearing about the new interactive fan experience that is coming soon to Levi's Stadium for Super Bowl L.
Levi's Stadium is state of the art, allowing complete mobile coverage to its capacity of 68,500 people. Al Guido, chief operating officer of the San Francisco 49ers, commented on the new addition to fan experience: "People still want to experience live sporting events, so what are live stadiums missing and how can we improve that?"
This is how.
Billions served
=The stadium's partner, VenueNext, is changing the way we experience live sports by integrating all of the systems of the stadium – food and beverage, tickets, instant replay and parking all into one app.
The app allows the stadium to capture all of the data it needs from each individual fan within the stadium to help provide the fans real-time and enhanced experiences.
Fans now have the ability, with just a few clicks on the app, to order a hot dog and a beer without ever leaving their seat, or picking their order up to avoid long concession lines.
One of the coolest features of the stadium app will, during the next football season, link the Levi's Stadium app and the 49ers app. The combined apps create a walled garden where the fan has exclusive access to services and video content only permitted to those in the stadium, thus creating more value for attending the live event.
In addition to the two breakaway rooms, the summit exhibit space, the Garage, included some groundbreaking developments in the world of IoT.
Zebra Technologies just created a sensor the size of a quarter that sticks to the shoulder pads of NFL football players. This allows them to monitor the speed of acceleration and pressure of contact that occur during a game, ultimately giving them insight on workout recommendations, diet control and the overall health of players.
Thinfim Electronics also caught our attention. It has created a paper-thin NFC sensor for perishable foods such as sushi that allow the consumer to see if the food is okay to eat just by scanning the label with their app. It also created a sensor for wine bottles that allows the consumer to see if it has been opened or tampered with by scanning with a smartphone.
The closed or open-sense state also allows marketers to communicate with consumers in context when they tap their phone to the bottle.
While it was fascinating to learn more about these new developments in technology, for the most part the conversations were technically oriented or aligned to understanding new business models.
Later in the day we had the opportunity to present alongside Kahuna, a leader in mobile marketing automation and communication.
Our talk with Kahuna focused on the necessity to start actually communicating with consumers, not simply messaging them.
The key takeaways from the Kahuna-mCordis presentation are that it is now possible, thanks to smartphone and IoT technology, for marketers to have a one-to-one individual relationship with consumers at scale.
By 2020 there will be 50 to 100 billion connected devices creating sextillion connections to the Internet.
With this rapid growth in smart technology, consumers can expect to say goodbye to mass- generated spam and welcome the arrival of personalized marketing that is actually relevant to their individual daily activities and needs.
Companies that have not begun the transition from broadcast marketing to personal communication may be "Kodak'ed." They are in danger of failing due to the failure to respond to evident change in the market and consumer behavior.
WHILE THE EVOLUTION of marketing and the new addition of all this technology is exciting, a lingering concern is individual's privacy and security.
Alan Chapell from Chapell & Associates and Daniel Kaufman from the Federal Trade Commission gave a very compelling talk about the risks of IoT when it comes to Internet safety.
Rest assured, the Securities and Exchange Commission is not sitting back lightly when it comes to data and IoT. It has taken more than 200 consumer protection actions against companies to date. Last year it brought their first IoT action for a company not properly securing the video captured by their devices.
The next five years will yield some electrifying changes to marketing as we know it.
In the words of Drew Ianni, founder and event chairman, "IoT may not be viable for every business today, but every business needs to start looking and planning for how IoT will take place in their business tomorrow."
Title Image by jeferrb from Pixabay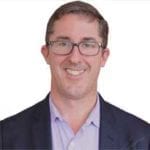 Michael Becker is an intentionally recognized identity & personal information management solutions strategic advisor, speaker, entrepreneur, and academic. He advises companies on personal information economy business strategy, product development, business development, and sales & marketing strategies. He also represents them at leading trade groups, including the Mobile Ecosystem Forum. Michael is an advisor to Assurant, Predii, Privowny, and Phoji. He is the co-author of Mobile Marketing for Dummies and a number of other books and articles related to mobile marketing, identity, and personal information management. He is on the faculty of marketing of the Association of National Advertisers and National University. A serial entrepreneur, Michael founded Identity Praxis, co-founded mCordis and The Connected Marketer Institute, was a founding member of the Mobile Marketing Association (MMA), and was on the MMA board of directors for ten years and was MMA's North American Managing Director for three years. In 2004, Michael co-founded iLoop Mobile, a leading messaging solutions provider. In 2014, Michael was awarded the 2014 Marketing EDGE Edward Mayer Education Leadership Award for his commitment to marketing education.