In this episode of the Mobile and Connected Marketing Insight Series Michael Becker speaks with Christopher Howley and Alison Parr from Registria. Registria is a SAAS solution that is purposed to connect brands to the people who buy them. Most brands don't know the people who purchase their products unless they're part of the 5% that registers their products. Registria takes the time and stress out of registering products by making it very simple for customers to use, and easy for brands to understand.
Registria is the grease in the relationship between brands and consumers to make the user experience as frictionless as possible. Consumers can easily speak with a brand representative and ask any questions they might have. Furthermore, Registria allows brands to have a much better understanding of who their customers are, and how to serve them better. Watch the video to find out more details about the onboarding process, and the tremendous success Registria has had, from registering refrigerators to frying pans, and everything in between.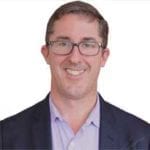 Michael Becker is an intentionally recognized identity & personal information management solutions strategic advisor, speaker, entrepreneur, and academic. He advises companies on personal information economy business strategy, product development, business development, and sales & marketing strategies. He also represents them at leading trade groups, including the Mobile Ecosystem Forum. Michael is an advisor to Assurant, Predii, Privowny, and Phoji. He is the co-author of Mobile Marketing for Dummies and a number of other books and articles related to mobile marketing, identity, and personal information management. He is on the faculty of marketing of the Association of National Advertisers and National University. A serial entrepreneur, Michael founded Identity Praxis, co-founded mCordis and The Connected Marketer Institute, was a founding member of the Mobile Marketing Association (MMA), and was on the MMA board of directors for ten years and was MMA's North American Managing Director for three years. In 2004, Michael co-founded iLoop Mobile, a leading messaging solutions provider. In 2014, Michael was awarded the 2014 Marketing EDGE Edward Mayer Education Leadership Award for his commitment to marketing education.