Let's face it, regardless of your station or stage in life, there are moments that can just be challenging, a grind, literally.  
There is so much friction in getting things done that we'll often simply grind to a halt. We'll abandon a project, a program, or even the next few steps or clicks to learn more about a product or services we are interested in or wanting to buy.  There is just too much friction out there.
Modern marketers need to focus on reducing friction—making it easier for people to buy, adopt, and learn to love their goods and services they are investing time in.
A key insight in removing friction is recognizing that your product or service is not just one thing. It is a collection of everything. Every physical, digital, sensorial, emotional touch point, and reaction a person has as they engage your business and reap value for themselves is part of your product or service.
So many businesses make it hard to reap value from them. I was recently talking to a friend from a leading trade association. She was trying to encourage me to join. I'm struggling to pull the trigger because getting value out will be too difficult. There is too much friction. To get value people must take the initiative to go to your web site, hop on a plane to attend an event, and dig deeper to find insights that matter to them. Again, the challenge with many associations and companies today is that they make it too challenging for people to get a benefit from their membership or service they've purchased.
One sector of the market that seems to understand the importance of reducing friction is the sharing-economy. From @Uber, to @Instacart, Dominos, @Amazon, @Drizzly to @Filld, with a swipe, tap, click, or voice command these business come to you. They show up at your door step and say "hi, I'm here to provide you with the service you requested."
I encourage us all to think about this. Think about what it takes to reduce the friction, streamline your offering down to a clear value proposition that with one click, someone can place an order and invite you to show up at their door, or wherever they might be, so that you can be of service.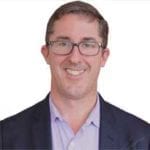 Michael Becker is an intentionally recognized identity & personal information management solutions strategic advisor, speaker, entrepreneur, and academic. He advises companies on personal information economy business strategy, product development, business development, and sales & marketing strategies. He also represents them at leading trade groups, including the Mobile Ecosystem Forum. Michael is an advisor to Assurant, Predii, Privowny, and Phoji. He is the co-author of Mobile Marketing for Dummies and a number of other books and articles related to mobile marketing, identity, and personal information management. He is on the faculty of marketing of the Association of National Advertisers and National University. A serial entrepreneur, Michael founded Identity Praxis, co-founded mCordis and The Connected Marketer Institute, was a founding member of the Mobile Marketing Association (MMA), and was on the MMA board of directors for ten years and was MMA's North American Managing Director for three years. In 2004, Michael co-founded iLoop Mobile, a leading messaging solutions provider. In 2014, Michael was awarded the 2014 Marketing EDGE Edward Mayer Education Leadership Award for his commitment to marketing education.