The landscape and practice of marketing, across nearly every industry around the world, is evolving at an ever-increasing pace. Leading marketers are finding new ways to approach and engage the people they serve. This evolution is being driven by the rise of the connected individual, inefficiencies inherent within existing marketing and media strategies, the proliferation of new digital, social and mobile media experiences, and a change in the basis of competition, all of which has been unfolding over the last century. To succeed in the months and years to come, marketers must learn and adapt to a new order of marketing.
Marketing has one simple goal, connect a buyer with a seller as efficiently as possible. There are well over a hundred active and defined practices of marketing. Each marketing practice is intended to help marketers achieve the primary strategic goal of connecting buyers and sellers. The challenge for small and large businesses alike, however, is optimizing their marketing, being as effective and efficient with their efforts as possible.
Many small businesses have the ability to personalize their marketing, but they lack scale. Large business, like The Coca-Cola Company, have scale but the majority of their marketing lacks individual personalization.
Marketing success today is contingent on marketers finding balance between the two, enabling individual communications, at scale. To be able to communicate individually with each person service, marketers must effectively manage various marketing practices they have on hand as well as adopt a new marketing capability automated individual communications (AIC).
AIC is generating material results for leading marketers like Yummly, Overstock, Tumblr, SeatGeek, Conde Nast, SyFy, Apple, Uber, Rapha, Wired, CVS, Realtor.com, SiriusXM and countless others.
AIC is the practice of dynamically communicating, messaging to and with, individuals at the time, in the medium and with content that is dynamically personalized and specifically suited for them (including their context).
AIC has given the marketer the ability to approach and engage every person they serve not as an anonymous audience media target, but as an individual, with explicit and implicit unique wants, needs and desires. AIC makes individual, personalized and connected communication at scale possible. When we start servicing the connected individual, increasingly we'll need to do it on the individual's terms
To enhance and increase marketing results, leading marketers are embracing and incorporating AIC into their marketing efforts. Early AIC capabilities include capabilities like social listening, communications services like SWRVE, ad hoc integrated solutions to solve specific needs and so much more.
AIC is a key to unlocking the next evolution of marketing communication. I'll be sharing thoughts and Ideas on all of these points in this blog later, so keep an eye out.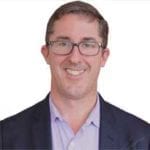 Michael Becker is an intentionally recognized identity & personal information management solutions strategic advisor, speaker, entrepreneur, and academic. He advises companies on personal information economy business strategy, product development, business development, and sales & marketing strategies. He also represents them at leading trade groups, including the Mobile Ecosystem Forum. Michael is an advisor to Assurant, Predii, Privowny, and Phoji. He is the co-author of Mobile Marketing for Dummies and a number of other books and articles related to mobile marketing, identity, and personal information management. He is on the faculty of marketing of the Association of National Advertisers and National University. A serial entrepreneur, Michael founded Identity Praxis, co-founded mCordis and The Connected Marketer Institute, was a founding member of the Mobile Marketing Association (MMA), and was on the MMA board of directors for ten years and was MMA's North American Managing Director for three years. In 2004, Michael co-founded iLoop Mobile, a leading messaging solutions provider. In 2014, Michael was awarded the 2014 Marketing EDGE Edward Mayer Education Leadership Award for his commitment to marketing education.