In this episode of the mobile insight series Michael Becker interviews Jenn Herman about the uses of social media channels for marketing, specifically Instagram. Jenn is an award winner blogger. She was recognized for the 3rd year in the row as a top 10 social media blogger by Social Media Examiner. In fact, she was ranked #2 this year.
In this episode, Jenn explains the different types of social media channels and the primary uses for each. With Facebook setting the precedent for what social media platforms should aspire to be, Jenn identifies the differences and similarities of the other channels. Each social media platform, ranging from Facebook and Instagram to Snapchat and Periscope, fits a particular niche of users. The content posted to each channel should be tailored accordingly. Instagram, for example, consists primarily of images for an infinite period of time whereas Snapchat consists of images only lasting for 24 hours. Thus, the marketing strategies for each are significantly different. Watch the interview to find out more about how you should create and refine your social media marketing strategy.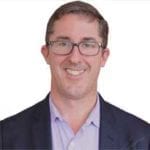 Michael Becker is an intentionally recognized identity & personal information management solutions strategic advisor, speaker, entrepreneur, and academic. He advises companies on personal information economy business strategy, product development, business development, and sales & marketing strategies. He also represents them at leading trade groups, including the Mobile Ecosystem Forum. Michael is an advisor to Assurant, Predii, Privowny, and Phoji. He is the co-author of Mobile Marketing for Dummies and a number of other books and articles related to mobile marketing, identity, and personal information management. He is on the faculty of marketing of the Association of National Advertisers and National University. A serial entrepreneur, Michael founded Identity Praxis, co-founded mCordis and The Connected Marketer Institute, was a founding member of the Mobile Marketing Association (MMA), and was on the MMA board of directors for ten years and was MMA's North American Managing Director for three years. In 2004, Michael co-founded iLoop Mobile, a leading messaging solutions provider. In 2014, Michael was awarded the 2014 Marketing EDGE Edward Mayer Education Leadership Award for his commitment to marketing education.