The travel and hospitality industry is enormous, having a massive economic impact globally, annually generating an estimated $6.5 trillion dollars, worldwide.[1] To support industry growth and to serve the traveler enterprises in the travel and hospitality industry brands have often turned to new technologies and services, like online research and booking. However, as much as these online services have shaped the industry in recent years, their impact pales in comparison to the impact mobile is having on the industry. Mobile is transforming the travel and hospitality industry's business operations, including sales and marketing, and is forever changing the behaviors and expectations of today's traveler.
Today's travelers are constantly connected, in unprecedented ways. In fact, the connected traveler, with just a smartphone in hand, not to mention smartwatches, computers, laptops, eReaders and more has many thousands times more processing power at their disposal, at every stage of their travel journey, than what NASA had at its disposal when it sent Apollo astronauts to the moon and back[2].
Winning in the travel and hospitality industry requires an enterprise to focus on being of service to the connected traveler; unfortunately, traditional media, advertising, communication and loyalty practices are often of little help. The downside of traditional media efforts is that they are incapable of recognizing the traveler as an individual and, in real-time, dynamically tailoring communication of an enterprise's products, services, and offers to the connected traveler's context and explicit and implicit personal preferences.
To serve the connected traveler, on their own terms, an enterprise must begin to adopt a new approach; 'connected marketing' and start to deploy a number of new mobile-first capabilities.
Understanding The Connected Traveler's Journey & Mobile's Impact
Increasingly, today's travelers expect personalized, on-demand support and service, whenever and wherever they are, especially if they're loyal to the brand or if the brand wants to create any kind of loyalty. In fact, travelers today don't want to just hear from the brand; they want to have a direct influence on the products and services the brand provides to them[3].
There is little room for doubt; the traveler is connected, and more travellers are coming online and getting connected every day. Google's Executive Chairman, Eric Schmidt, predicts that everyone in the world will be online by 2020[4]. As a consequence, travel and hospitality executives must make every effort to build out and maintain capabilities that empower their businesses to actively and pro-actively serve and meet the needs of the connected traveler, or else they face being left behind.
The connected traveler employs digital capabilities, especially mobile, along every aspect of their travel journey. They use digital to research, book, and navigate their trips and to share their experiences. According to global research firm GFK, over 90 percent of travelers turn to online sources to assist them with their travel related research (up from 58 percent in 2006).[5] More than half of all online searches are on mobile[6], but travel appears to be indexing higher than this. eMarketer estimates that by the end of 2016, 71 percent of Americans will conduct their digital travel research via a mobile device, 91 percent of the time via a Smartphone.[7] Researching travel is just the tip of the iceberg, though. Today, 52 percent of travel bookings are happening via mobile.[8] People are boarding their flights, hailing cabs, making restaurants reservations and checking into hotels with their mobile phones. And, more recently they're even paying for meals, messaging the concierge, and using their mobile phones as room keys and to control in-room entertainment services. These are just a few of the vast number of interactions that travel and hospitality executives need to consider when planning to serve the connected traveler.
The Connected Travelers & Moments of Truth
The traveler industry was perhaps the first to understand the importance of every interaction between customer and brand and to see these interactions as "moments of truth". This phrase, now commonplace for marketers, was coined by the former CEO of S.A.S. Airlines, Jan Carlzon in 1985[9]. According to Carlzon, a moment of truth is anytime a customer comes into contact with any aspect of business, however remote. Carlzon estimated that each of the airline's 10 million customers interfaced with approximately five employees on every trip, thus generating 50 million moments of truth annually for S.A.S.
Carlzon believed that each and every one of these moments of truth was an opportunity for an individual to form an impression of the company, with each impression influencing and determining a traveler's overall satisfaction with the company and ultimately was a key determinant of the enterprise's success, or failure. According to Carlzon, "the only really valuable asset we have is a truly satisfied customer".[10]
It was with this understanding in mind that Carlzon implemented a broad range of revolutionary practices for the time. For example, to serve each and every traveler he put real-time decision making into the hands of traveler-facing employees. He also created new products and services, like the first-ever business class on flights and lounges to support the most loyal and lucrative travelers, the business traveler.
The principle of Carlzon's moments to truth is still very much alive and well and in fact its application must be expanded to succeed in today's marketplace. That's because these moments of truth now happen in both physical and digital environments. Travel brands must, therefore, embrace technology and adopt real-time, mobile first, automated services to meet the demands of the connected traveler.
Connected Marketing in Service of the Connected Traveler
Thirty years ago the most important interactions, moments of truth, that a traveler had were primarily limited to physical interactions between a traveler and a travel and hospitality employee. Today, however, as discussed above, the majority of today's traveler interactions are digital and increasingly mobile. They don't include a person on the company's side. Gartner predicts that by 2020 85 percent of customers will manage their relationship with an enterprise without interacting with a human.[11] This requires enterprises to adopt intelligent automation services to succeed. Moreover, not only are travelers not talking to employees to be serviced, the scale, form, variety and the number of interactions and potential moments of truth between brands and travelers are growing exponentially. Julie Ask, from Forrester, estimates that U.S. mobile subscribers alone generate 30 billion mobile moments of truth each and every day.[12]Compare this to the 50 million S.A.S managed 30 years ago.
To satisfy the connected traveler and do so at scale, enterprises must learn to embrace the principles of connected marketing:
They must invest in and learn to employ new methods to understand the traveler's needs – what problems can they solve for the connected traveler.
They must use a combination of channels to connect, engage, influence and prompt action from the connected traveler.
They must seek ways to reduce friction within the traveler's journey and
Always be of service, providing value to the connected traveler.
The first step to serving the connected traveler is through understanding. Many tools and practices exist to help an enterprise with this step, including customer journey mapping, modern customer services and consumer insight research, messaging and permission models, first and third party-data services and even the enterprise's mobile application. Developing a better understanding will help enterprises move beyond engaging travelers as generalized segments or even targeted personas. Ultimately it will lead to them being able to serve each connected traveler as an individual.
Once an enterprise has a deeper and more meaningful understanding of each individual traveler, they then can turn their focus to connecting, communicating, influencing and transacting with them. This effort requires a combination of capabilities. This will inevitably include search because it plays such a crucial role in almost every customer journey. Leading companies become experts in search so that they may be present at the time of an individual traveler's expressed need. With more searches originating on mobile devices it has become essential for travel brands to have a mobile optimized web site as a mobile search is likely to continue on that device. Mobile optimized does not just mean that the site can be seen properly on the connected traveler's device, but also recognizes the context of their need. For example, a traveler searching for a taxi most likely needs one immediately. Someone searching from for holiday months away may be looking for inspiration or deals. The results they get should recognize these expressed needs.
In addition, it is important to recognize that an opt-in database for SMS, email, and social communication is a highly valuable asset, and there should be a focus on developing and fine tuning direct communications and conversations with the traveler. Unfocussed and untargeted messaging of any sort is increasingly unviable, so travel brands must turn to automated individual communications systems, powered by the latest artificial intelligence and machine learning engines, to power their communications. Finally, for enterprises with a reasonable amount of scale, a mobile application will be a crucial part of their engagement strategy.
Placing Mobile Applications at the Heart of Connected Marketing
The mobile application, especially for larger business with an active loyal set of customers, sits at the heart of an effective connected marketing strategy. Apps have become a crucial element of the marketing mix, not only because they are means to deliver service, but also because they do it through the channel that consumers clearly want. Over 68 percent of Americans now own a smartphone[13] and they spend the vast majority (90 percent) of their time on smartphones within apps.[14] Mobile apps have become a key component of business success. The mobile application allows a brand to directly service the connected traveler, as an individual and at scale. It is also a key tool for generating insight and understanding of the connected traveler, since it can capture invaluable behavioral data, including location, throughout the traveler's journey.
However, the majority of mobile applications fail, not due to their functionality necessarily, but due to the fact that they may not meet the traveler's specific needs, are misused and or disused. Industry benchmarks show that 25 percent of mobile applications are opened only once, 80 percent are no longer opened after 90 days[15]. Therefore, to fully execute a connected marketing strategy and to serve the connected traveler through and with an app, it is imperative that enterprises develop a deep understanding of the intended users, have a clear vision on the value the app will provide the users, e.g. the problems it solves, and then design and develop the app accordingly.
Properly scoping an app will increase the likelihood of success but travel brands will need to do more once the app is built and ready to launch. Effectively on-boarding users and then encouraging further use will also help increase the chances of an app being kept and used. It will be crucial to apply the principles of connected marketing outlined earlier to the app: understanding app users' needs, using the app to connect, engage, influence and transact, ensuring the app removes friction from the customer journey and that it represents real value to the traveler.
To learn more about these and related best practices of in-application engagement see Barry Nolan's webinar "Best Practices for the Travel Industry" at http://mcordis.ly/swrvetravelbestpractices, but let's not forget that the app and in-app communication is just one piece of a broader strategy to being of service to the connected traveler.
Customer Satisfaction Is the End Game
No travel brand can afford to concentrate on a single practice or capability in order to achieve success; this is not really practical today. The need for a multi-channel approach is driven by what connected travelers want and expect. Having those connected travelers become satisfied customers creates the most valuable asset a company might have: some might argue, the only really important asset. Every company must wake up every day with the intent to be of service and satisfy their customers and to develop the capabilities—people, process, technology, and partners—to make this happen.
This article was made possible by the support of Swrve.
About Swrve
Processing over nine billion events daily, Swrve's Mobile Engagement Platform helps enterprises maximize engagement and monetization by empowering marketers to deliver bespoke mobile experiences to every customer. Swrve provides a comprehensive set of mobile-first capabilities that include audience targeting, real-time segmentation, conversations, push notifications, in-app messaging, A/B testing, predictive models, real-time data orchestration, and rich analytics across all marketing channels. Swrve partners with leading brands, agencies and technology partners – including The Guardian, Condé Nast, Glamsquad, Warner Brothers, Salesforce, Oracle, and Marketo – and is installed in hundreds of apps across industries, such as retail, media, travel/hospitality, entertainment, sports, games, and banking.
About mCordis and The Connected Marketer"
mCordis is a mobile and connected marketing advisory and educational marketing services agency and the creator of The Connected Marketer™ approach to marketing. At mCordis we deliver keynotes, public & private workshops on mobile and connected marketing, help MarTech providers connect with marketer through the mCordis Educational Marketing Framework, prepare marketers and MarTech providers for the inevitable rise of The Connected Marketer™, and qualify marketers for mobile and connected marketing. mCordis is an on the faculty of marketing at Direct Marketing Association (DMA), Association of National Advertisers (ANA), the Path-to-Purchase Institute and National University.
References
[1] Travel, Tourism & Hospitality. (2016, June 30). Retrieved from https://www-statista-com.ezproxy.nu.edu/markets/420/travel-tourism-hospitality/
[2] Goodman, M. (2015). Future Crimes. Doubleday. Retrieved from http://www.futurecrimesbook.com/
[3] GfK: The travelers of the future expect agencies and operators to stay in tune with them | PATA. (2016, May 25). Retrieved from https://www.pata.org/the-travelers-of-the-future-expects-agencies-and-operators-to-stay-in-tune-with-them/
[4] Gross, D. (2013, April 15). Google boss: Entire world will be online by 2020 – CNN.com. Retrieved from http://www.cnn.com/2013/04/15/tech/web/eric-schmidt-internet/
[5] Around 90 percent of travel bookings today involves going online compared to only 50 percent in 2006: GfK. (2014, September 23). Retrieved July 1, 2016, from http://www.gfk.com/de-at/insights/press-release/around-90-percent-of-travel-bookings-today-involves-going-online-compared-to-only-50-percent-in-2006-gfk/
[6] Statt, N. (2015, October 8). More than half of all Google searches now happen on mobile devices. Retrieved from http://www.theverge.com/2015/10/8/9480779/google-search-mobile-vs-desktop-2015
[7] By 2016, Most Digital Travel Bookers Will Use Mobile Devices – eMarketer. (2015, November 19). Retrieved July 1, 2016, from http://www.emarketer.com/Article/By-2016-Most-Digital-Travel-Bookers-Will-Use-Mobile-Devices/1013248
[8] IBID
[9] Carlzon, J. (1987). Moments of Truth. New York: Harper & Row.
[10] Carlzon, J. (n.d.). Let's get in there and fight! Retrieved from http://www.slideshare.net/thecroaker/jan-carlzons-sas-presentation
[11] Gartner Customer 360 Summit 2011. (2011). Los Angeles, CA: Gartner. Retrieved from https://www.google.com/url?sa=t&rct=j&q=&esrc=s&source=web&cd=1&ved=0ahUKEwjtva-2-NLNAhUE7mMKHX2UDDwQFggeMAA&url=https%3A%2F%2Fwww.gartner.com%2Fimagesrv%2Fsummits%2Fdocs%2Fna%2Fcustomer-360%2FC360_2011_brochure_FINAL.pdf&usg=AFQjCNHk9bs47eK87gJyekUgbiLV55oU5Q
[12] Ask, J. (2015, November 20). 2016 Predictions: Key Trends Will Transform Mobile Engagement. Retrieved from http://blogs.forrester.com/julie_ask/15-11-10-2016_predictions_key_trends_will_transform_mobile_engagement
[13] Anderson, M. (2015, October 29). Technology Device Ownership: 2015. Retrieved from http://www.pewinternet.org/2015/10/29/technology-device-ownership-2015/
[14] Khalaf, S. (2015, August 26). Seven Years Into The Mobile Revolution: Content is King… Again. Retrieved from http://flurrymobile.tumblr.com/post/127638842745/seven-years-into-the-mobile-revolution-content-is
[15] Nolan, B. (2016, May). Best practices for the travel industry. Retrieved July 1, 2016, from https://www.swrve.com/landing/webinar-mobile-best-practices-for-the-travel-industry/on-demand-thank-you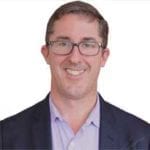 Michael Becker is an intentionally recognized identity & personal information management solutions strategic advisor, speaker, entrepreneur, and academic. He advises companies on personal information economy business strategy, product development, business development, and sales & marketing strategies. He also represents them at leading trade groups, including the Mobile Ecosystem Forum. Michael is an advisor to Assurant, Predii, Privowny, and Phoji. He is the co-author of Mobile Marketing for Dummies and a number of other books and articles related to mobile marketing, identity, and personal information management. He is on the faculty of marketing of the Association of National Advertisers and National University. A serial entrepreneur, Michael founded Identity Praxis, co-founded mCordis and The Connected Marketer Institute, was a founding member of the Mobile Marketing Association (MMA), and was on the MMA board of directors for ten years and was MMA's North American Managing Director for three years. In 2004, Michael co-founded iLoop Mobile, a leading messaging solutions provider. In 2014, Michael was awarded the 2014 Marketing EDGE Edward Mayer Education Leadership Award for his commitment to marketing education.