On the eve of the Super Bowl, Domino's has done it again.
Just say "Hey Alexa open Domino's and place my Easy Order". That is all it takes.  In 30 minutes you'll have your piping hot, fresh, and yummy Domino's pizza and delectable eats walking through your front door.    
This innovation of culinary ordering excellence is courtesy of Domino's recent integration of Amazon Echo to Anywhere Domino's. Amazon Echo is a new connected audio & voice-command services platform from Amazon. Anywhere Domino's is Domino's program for enabling people to text, tweet and voice their order through their phones, cars, TVs, watches and of course their Amazon Echo. 
The Amazon Echo integration is just one of many digital innovations coming from leading players like Domino's, Starbucks, Panera, Taco Bell, Wingstop and others within the restaurant industry. These leaders are setting the expectations people have for their restaurant experience. Are you up to speed?
Restaurant Marketing Is Transforming Before Our Very Eyes
Few industries have been impacted as dramatically as the restaurant industry by the digital revolution that is sweeping the globe.
Mobility is at the heart of this revolution. Mobility—web sites, applications and messaging accessed through mobile devices—has transformed the relationship between restaurants and the people they serve. The journey people undertake to discover, order, pay for and consume food, both on-premise out through take-out, is being turned on its head. It is also impacting loyalty and advocacy programs. You're not alone if you're overwhelmed by all the change that is afoot.
2016 is going to be a transformative year for restaurants. I'm looking forward to watching it unfold. If you come across a cool case on the impact digital is having on the restaurant industry, please share it with us.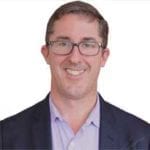 Michael Becker is an intentionally recognized identity & personal information management solutions strategic advisor, speaker, entrepreneur, and academic. He advises companies on personal information economy business strategy, product development, business development, and sales & marketing strategies. He also represents them at leading trade groups, including the Mobile Ecosystem Forum. Michael is an advisor to Assurant, Predii, Privowny, and Phoji. He is the co-author of Mobile Marketing for Dummies and a number of other books and articles related to mobile marketing, identity, and personal information management. He is on the faculty of marketing of the Association of National Advertisers and National University. A serial entrepreneur, Michael founded Identity Praxis, co-founded mCordis and The Connected Marketer Institute, was a founding member of the Mobile Marketing Association (MMA), and was on the MMA board of directors for ten years and was MMA's North American Managing Director for three years. In 2004, Michael co-founded iLoop Mobile, a leading messaging solutions provider. In 2014, Michael was awarded the 2014 Marketing EDGE Edward Mayer Education Leadership Award for his commitment to marketing education.