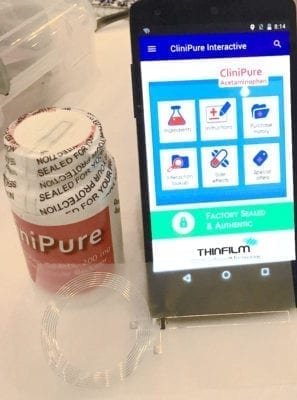 Co-authored with Max Thorpe.
To kick off November, the mCordis team took a short break from the much-needed fall rain in California and traveled to Miami, Florida for the third annual eBev 2015 conference, as well as the first annual Golden Bevies awards ceremony to recognize the top performing beverage marketers and their programs. In addition to engaging keynotes, panels and the awards ceremony, the show included a great selection of digital marketing and media vendors that showcased their new innovations relevant to the beverage marketing industry. The show organizers expressed their gratitude to these eBev 2015 supporters, it would not have been possible to put on the event without the contributions and energy of these supporters.
Supporters Overview
Due to the large amount of sponsors and vendors we were unfortunately not able to meet and interview a representative from every company. For a detailed description of the vendors that we were able to meet with at eBev 2015 in Miami, please read below.
Thinfilm
Among the participating vendors was Thinfilm, a rising star in the beverage industry due to its innovative smart label technology. Its been featured on premium whiskey brand, Johnnie Walker as well as Ferngrove wine. I spoke with Paul Reyland, the director of sales for Thin Film electronics in North America. "Thinfilm is unique, unlike its competitors, Thinfilm began as a printing company that joined the tech industry by creating an NFC tag called an NFC barcode" says Paul. This separates Thinfilm from competitors because every other company uses a semiconductor, a more expensive way to do essentially the same thing.
Using the NFC barcode, Thinfilm integrates the technology into brand labels like Johnnie Walker which allows people to identify whether the bottle has been opened or tampered with by using their smart phone to identify sensors hidden within the packaging. "We connect products through packaging", says Reyland, "we don't make 'smart' packaging, we make existing packaging 'smart'". From a consumer's perspective, the main benefit here is knowing that the product you're buying is authentic and safe.
From a business's perspective, Thinfilm offers a multitude of benefits. Marketers are able to see where the bottle is opened as well as when. The consumer also provides personal information such as their name and email for marketers by using the app. This data helps the brand build a shopper profile which can then be leveraged to find similar like-minded demographics to further increase sales.

3rd Hand Marketing
The eBev venue hosted a variety of different booths offering a creative solution to a unique problem in the beverage industry. One in particular addresses a common problem that I'm sure every man has faced at least one point in their life.
To all of you gentlemen out there, have you ever been at a bar or a sporting event in which you needed to use the bathroom, but when you got there you struggled to find a place to rest your drink? 3rd Hand Marketing addresses this issue with a simple design and solution. Kevin Downs, inventor and owner of 3rd Hand Marketing found the solution by creating a device similar to a large cup, that straps onto the top of the piping of a urinal. This allows the user to rest their drink in a stable, sanitary location while they take care of business. The device locks onto the top of the urinal pipe to prevent guys from attempting to steal it. "They've definitely tried" said Downs. Downs spent six years designing the product and ensuring he had acquired all necessary patents to prevent his idea from being stolen.
"We're addressing a need that most men have faced at one point in time, I'm surprised there wasn't something like this sooner" exclaimed Downs. "It's been very easy for me to find opportunities at a variety of different stadiums, sporting events, and beverage related conferences (like this one)". In addition to providing a convenient place to rest your drink, 3rd Hand also offers a great opportunity for marketers to promote their brand to guys when there is little to distract them. 3rd hand has partnered with multiple beverage brands and venue sponsors to feature advertising and Twitter hashtags on their devices. This is a cost-effective way to drive engagement by providing brand signage at a location where guys are bound to see it.
Kevin Downs is currently working on a design for women, "don't' worry ladies, it's coming soon!"
Round Now
After speaking with Stepfan Jefferies, the managing director of Round, it became very clear to me that geofencing could be extinct within the next five years. As marketing evolves into the digital era, the traditional methods of broadcasting to a large and unknown audience via TV, Radio, or even online banner ads are becoming less and less effective. The main issue is that companies are funneling loads of money into advertising but they have no idea who is receiving that message and whether or not that message is even relevant to the recipient. Furthermore, with the addition of ad-blocking software on desktops as well as mobile devices, it's likely that many of these advertisements are not even being seen.
Round Now is a unique startup that offers an opportunity for marketers to focus on their target audience by providing content that is relevant to their potential consumers in the right context. Engaging consumers at a one to one basis. Their product is called direct IP. It allows users to deliver digital ads to a specified audience that cannot be blocked by ad-blockers because it uses IP addresses rather than SMS or push notifications. Round Now then provides the collected data to their clients which can be easily understood and leveraged to lead to repeat purchases, this is how it works.
To demonstrate how effective Round actually is, Jefferies went to a local car dealership and proposed an offer that the dealer couldn't refuse. The car dealership was currently spending a few thousand dollars a month on local radio advertising to attract customers. Jefferies proposed that for one month the dealership cancel their radio ad spending and try an alternative approach. He proposed the dealer use the simple "text to win" campaign by using standard SMS messaging, because practically everyone texts. The dealer offered a cash prize as a reward to create an incentive. Seems simple right? Here's the catch. Users had to enter their home address to qualify for the reward as well as download the Round Now white label app. Since the app is white label, you won't find it in the app store as Round Now app. Moreover, the app takes on the name of the participating vendor so it looks like the brand's unique app. The app offers a simple display that allows users to choose to receive notifications related to specific categories that they might be interested in. These include alcohol, automotive, food, clothing, etc. The app provides a lot of customization allowing the user to be very specific with their interests. For instance, if you like vodka, but only a certain flavor or a certain brand, you can choose to only receive notifications for that particular brand. This is incredibly useful if the user has a unique preference and has difficulty finding it in stores.
Once the user has specified their interests, they will receive a notification when they are in close vicinity to that product. Furthermore, marketers can leverage consumer preferences to target them with similar products and promotions.
Given that consumers desire to be treated as an individual rather than part of large demographic, Round Now is an ideal tool for marketers. Jefferies emphasized that direct IP is not a tool that should be used to phase out traditional marketing methods, but rather leveraged with traditional methods to maximize reach and awareness. "People still need to be informed of an initial incentive to get them to provide their home address" he said, "once you have their home address, you have their IP address, and that's when Round Now takes care of the rest".
Geoscape
We interviewed Michael Onuigbo, a client adviser at Geoscape. He explained to me how Geoscape provides marketing insight for companies by plugging in the basic information of that company's clientele into Geoscape's complex algorithms. Geoscape can use a simple list of first names, last names, and addresses to pinpoint who a customer is based off of demographic preferences. They do this by taking data from a variety of sources such as credit card companies, census data, axiom, and many more and then insert that data into Geoscape's algorithms. This turns the data into actionable insights that the company can use to find out how to satisfy their customers better as well as acquire more.
"It's a great tool for understanding how your product is resonating with a particular audience based off of a particular demographic" said Onuigbo, "demographic metrics are the most commonly desired". It's a great tool for helping a store better stock their merchandise with the desired foods of the ethnicity located around the store's area.
Gia Foods used Geoscape to figure out which ethnicities were around the store so that it could stock its shelves with the most desired foods. For example, they knew that the store was located in an area primarily inhabited by Hispanics. However, they did not know what kind of Hispanics. Mexicans and Cubans are both Hispanic, but there are small differences in the way they cook. Mexicans use pinto beans very frequently whereas Cubans use black beans. Using Geoscape, Gia Foods found that the store was located in a predominantly Cuban neighborhood so they were able to cater to that by stocking its shelves with plenty of black beans, ultimately increasing sales.
Ibotta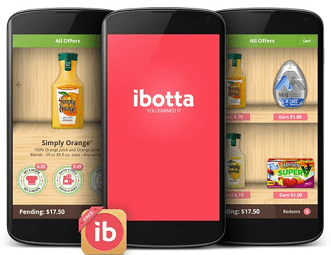 Consistently one of the top downloaded apps in the app store, Ibotta is a must-have shopping app. "It works everywhere, there are constantly new featured coupons and rebates so there are always incentives to check it out" says Erik Senescu, account executive at Ibotta. When the company started it was solely grocery, now Ibotta has added electronics, clothing, restaurants, travel, pets, and many more to the app's repitoire.
Consumers use Ibotta as a form of pre-shopping. Before they go to the store, they use Ibotta to see if there are any discounts for the products they are buying. Consumers become eligible for a promotion by watching or participating in some form of branded content. Once they buy the product they simply take a picture of the receipt and they're guaranteed a rebate or cash back within 24 hours. The rebate is then received in the form of Venmo, PayPal, or a gift card.
Marketers benefit from using Ibotta by first knowing the exact amount of viewers or participants with the branded content. They also are able to gather information about the user over time, in addition to the initial registration. Marketers can get the demographic, psychographic, as well as purchase data in real-time. Furthermore, the data can be used to identify cross-merchandising as well as repeat purchases.
Brands can customize discounts based on state and can even tailor their offers to attract different demographics. For instance, a brand can offer $4 off for females, while only $2 for males if they choose to do so.
All in all, if you haven't done so already, download the Ibotta app onto your phone.