I just finished watching to How to pitch successfully, a 15 min presentation on Lynda.com, given by Guy Kawasaki.
It is definitely worth a few minutes. If you're not a Lynda.com subscriber, I recommend you sign up for the trial and try it out. You'll love it. If you are a subscriber, way to go, you already understand the value.
Here are the key points I learned in this talk:
Business plans can be extremely valuable, if they're used properly, as a tool to bring the team, vision and ideas together. Don't just focus on a business plan, be sure to focus on the pitch. The pitch should follow the 10:20:30 framework–10 slides, 20 minutes, 30 point font. On this point, I'm interjecting my own thought (actually one I got from Todd Harrison over at Extended Footprint) – in your pitch be sure to answer a fundamental question about your business, "why do you matter?"
Commit, build a prototype, a minimally viable product, and prove your ideas have merit – that they provide value to people
Five successful tips in social media

post good content
attach picture of video (future of social, of marketing, is visual…"visual marketing").
be bold, take a stand ("it is your social media")
practice good karma, share the source ("help all others")
have fun
Following off the last point, in his presentation, Guy promotes his book The Art of Social Media: Power Tips for Power Users. It sounds like a good read. I just bought it for my Kindle. I'll read in and write a post in a couple of weeks and let you know what I think.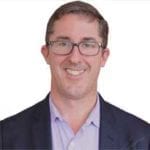 Michael Becker is an intentionally recognized identity & personal information management solutions strategic advisor, speaker, entrepreneur, and academic. He advises companies on personal information economy business strategy, product development, business development, and sales & marketing strategies. He also represents them at leading trade groups, including the Mobile Ecosystem Forum. Michael is an advisor to Assurant, Predii, Privowny, and Phoji. He is the co-author of Mobile Marketing for Dummies and a number of other books and articles related to mobile marketing, identity, and personal information management. He is on the faculty of marketing of the Association of National Advertisers and National University. A serial entrepreneur, Michael founded Identity Praxis, co-founded mCordis and The Connected Marketer Institute, was a founding member of the Mobile Marketing Association (MMA), and was on the MMA board of directors for ten years and was MMA's North American Managing Director for three years. In 2004, Michael co-founded iLoop Mobile, a leading messaging solutions provider. In 2014, Michael was awarded the 2014 Marketing EDGE Edward Mayer Education Leadership Award for his commitment to marketing education.