I love moments of serendipity, they reinforce for me the idea that we're all connected.
Earlier this week I was talking with one of my clients about the methods and virtues of digitally enhancing packaging.
We discussed how it can act as a bridge between brand and shopper marketing, where brand marketing helps reinforce the brand with consumers and shoppers alike and shopper marketing helps drive sales– move product off the shelves.
We discussed how enhanced packaging can be done simply by adding URLs, SMS, QR codes and hashtags to a product's label, box and neck hanger or with more advanced methods like adding RFID or NFC tags (see www.thinfilm.com as a good example).
Not more than an hour after this conversation, a friend of mine, who is on vacation in the Caribbean (yes, I'm jealous), texted me this photo:
Coca-Cola's use of the hashtag #ShareaCoke on the label, this is a great example of enhancing packaging.
There are many virtues to enhancing packaging. Enhanced packaging "directs shopping." It turns the inert label or box in to integrative media, since people can use their mobile phone to respond to the trigger on the label. It amplifies the value of the label, increases consumer engagement and links it with the sharing economy. Enhanced packaging can also be used to fight fraud and counterfeit products. It provides utility and opens the door for brands to have direct conversations with consumers and shoppers. It influences and drives commerce.
I'm so excited about the future what is to come.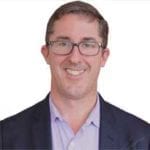 Michael Becker is an intentionally recognized identity & personal information management solutions strategic advisor, speaker, entrepreneur, and academic. He advises companies on personal information economy business strategy, product development, business development, and sales & marketing strategies. He also represents them at leading trade groups, including the Mobile Ecosystem Forum. Michael is an advisor to Assurant, Predii, Privowny, and Phoji. He is the co-author of Mobile Marketing for Dummies and a number of other books and articles related to mobile marketing, identity, and personal information management. He is on the faculty of marketing of the Association of National Advertisers and National University. A serial entrepreneur, Michael founded Identity Praxis, co-founded mCordis and The Connected Marketer Institute, was a founding member of the Mobile Marketing Association (MMA), and was on the MMA board of directors for ten years and was MMA's North American Managing Director for three years. In 2004, Michael co-founded iLoop Mobile, a leading messaging solutions provider. In 2014, Michael was awarded the 2014 Marketing EDGE Edward Mayer Education Leadership Award for his commitment to marketing education.