Almost half of consumers will share personal details and opt-in to receive relevant, targeted, personalized communication and information from companies they trust, as long as it is clear why it is in their benefit to do so.
The majority of consumers who receive personalized communication and information are satisfied or very satisfied with the experience. These are the key lessons from an in-depth study of consumer attitudes to privacy, permission, and personalization, conducted by mCordis and Moblico.
Mobile marketers have access to the tools provided by companies like Moblico that can create a truly unique and personalized user experience with their customers.  The personalization strategies that have been utilized in other direct marketing channels for years are just now coming to the forefront of the mobile industry. Yet, many mobile technology firms are not taking advantage of the opportunity to leverage the data they already have or could obtain about their customers to truly engage them.
Download and read (PDF 940K) the complete study results.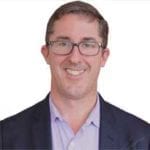 Michael Becker is an intentionally recognized identity & personal information management solutions strategic advisor, speaker, entrepreneur, and academic. He advises companies on personal information economy business strategy, product development, business development, and sales & marketing strategies. He also represents them at leading trade groups, including the Mobile Ecosystem Forum. Michael is an advisor to Assurant, Predii, Privowny, and Phoji. He is the co-author of Mobile Marketing for Dummies and a number of other books and articles related to mobile marketing, identity, and personal information management. He is on the faculty of marketing of the Association of National Advertisers and National University. A serial entrepreneur, Michael founded Identity Praxis, co-founded mCordis and The Connected Marketer Institute, was a founding member of the Mobile Marketing Association (MMA), and was on the MMA board of directors for ten years and was MMA's North American Managing Director for three years. In 2004, Michael co-founded iLoop Mobile, a leading messaging solutions provider. In 2014, Michael was awarded the 2014 Marketing EDGE Edward Mayer Education Leadership Award for his commitment to marketing education.