It started with the Internet. Nearly a quarter century ago, on the backbone of the World Wide Web — a collection of interconnected computing nodes — people began to use applications (browsers, email and messaging clients, etc.) to access and share information. Over time, the web grew in its complexity and interconnectedness and began to assimilate additional networks and nodes such as global mobile phone networks and individual subscribers. It's not a stretch to say that in the not too distant future, the web will assimilate everything.
The Internet of Things or the Internet of Everything, as people are calling it, is here to say. In 2009 there were more connected devices than people on the planet. By 2020 there will be somewhere around 50 to 100 billion connected devices in use, six to ten for every individual on average. We'll be confronted with and begin using connected personal trackers, personal health monitors, cameras, refrigerators, milk cartons, blue jeans, retail shelves, Coca-Cola vending machines (both in the house and on-premise) dogs, police cars, policemen, cats, glasses, tattoos, contact lenses, carpets, tooth brushes and teeth. Everything is becoming connected and with each connection, every aspect of society is being monitored, measured, analyzed and quantified — including people. The management of all the information generated from all these connections is commonly referred to as Big Data.
The connected econmy and big data is big business, especially around personal data. In the United States alone, the personal data exchange marketplace, the marketplace for collecting, mining, refining and exchanging personal data (information like emails, household income, the car we drive, the stores we visit, what we buy) is estimated to be worth $156 billion dollars and supports nearly 649,000 jobs. It is growing both in terms of size and scope. Cisco estimated that over the next 10 years the connected economy will generate 19 trillion dollars in economic net benefit, net not gross, to societies around the world. These benefits will be profound and will help improve quality of life including education, health, food production, financial management, and countless other aspects of our lives. However, the road will not be a smooth one.
As society continues to move deeper into to the Connected-Data Age, we need to realize that everything must adapt, and adaptation by definition, means change. For example, we are going to have to decide how we want our commercial, education, legal, healthcare, government and social systems to function in this new age. We must work together to make conscious decisions and to take personal responsibility to understand the implications of what it means to live in a connected, data-driven, society, to have our data out there.
Lets consider two pieces of evidence to explore what I mean. First off, I recently read on article, When Fitbit Is The Expert Witness. I've been waiting for an article like this to come out for quite some time. The author, Kate Crawford, reports on the first know court case where Fitbit activity data is being used. Fitbit is a personal activity monitor you wear as a wristband to track you steps. The plaintiff is arguing that work related injuries have limited her mobility, as evidenced by her Fitbit data, and that she deserves compensations. Secondly, shortly after reading this article, I came across a new product under development, the Cue. The cue is a $199 personal health-monitoring tool. The makers of the Cue claim that it will help you track and measure your health. You can measure your cholesterol, vitamin levels, blood glucose, etc. Their promotion video suggests that it will help determine which foods to eat based on the results of your data and that it may even diagnose the flu and connect you with your doctor. The Cue could end up being a marvel for personal health management and dramatically improve our everyday lives. Our personal data clearly has value.
I am very excited about all the innovation that happening around us, how it can be used to provide evidence and keep us healthily, but I'm equally fearful about the unbalanced distribution in the pace of innovation across our social practices, like the legal and health systems. Take the Fitbit case above. It is quite possible that the plaintiff's Fitbit data will exonerate her and help her win her case; however, it is equally plausible that it may incriminate her. Similarly, the Cue may provide temendous health benefits, but it may also generate some unintended consequences. For example, the Cue may undercover an emerging or pre-existing health condition that someone was not aware that they had, which could be beneficial if they have the means to do something with the data, i.e. the means to understand what the Cue was saying and the knowledge and services support to take action on the data. However, the Cue could be equally as damaging, if not damming, if this same data is used to deny a person a job, a loan, or healthcare coverage or if the data resulted in their healthcare claim being denied due to a pre-existing condition that was not disclosed, even if they really did not know that that was what was happening. We have few, if any, legal precedents for life in the Connected-Data age.
In the Connected-Data Age, whether we are consciously involved or not, it is important to know we are all being quantified. We are quantified individuals, quantified students, quantified employees, quantified families, quantified friends, quantified citizens and quantified customers. The question is not if you want to participate or not in the Connected-Data driven society, the question is in what capacity will you participate. Will you take an active role in the management and exchange of your personal data, will you vote legislation and submit you opinions to the public dialog, or will you take a passive role and let others decide how your data is used and economically benefit while you sit on the sidelines and watch?
Title Image by succo from Pixabay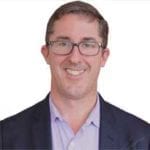 Michael Becker is an intentionally recognized identity & personal information management solutions strategic advisor, speaker, entrepreneur, and academic. He advises companies on personal information economy business strategy, product development, business development, and sales & marketing strategies. He also represents them at leading trade groups, including the Mobile Ecosystem Forum. Michael is an advisor to Assurant, Predii, Privowny, and Phoji. He is the co-author of Mobile Marketing for Dummies and a number of other books and articles related to mobile marketing, identity, and personal information management. He is on the faculty of marketing of the Association of National Advertisers and National University. A serial entrepreneur, Michael founded Identity Praxis, co-founded mCordis and The Connected Marketer Institute, was a founding member of the Mobile Marketing Association (MMA), and was on the MMA board of directors for ten years and was MMA's North American Managing Director for three years. In 2004, Michael co-founded iLoop Mobile, a leading messaging solutions provider. In 2014, Michael was awarded the 2014 Marketing EDGE Edward Mayer Education Leadership Award for his commitment to marketing education.