Everyone once in a while you come across an idea that is too good not to share. Not only has Mark and the team over at Kite come up with a great idea, they've executed against it and are creating value for the marketplace.
KITE is the first of its kind, end-to-end innovation marketplace for enterprise to engage with emerging media, platforms and technologies. Startups can claim their KITE profile to secure immediate introductions to big brands and agencies using the platform to discover, evaluate, socialize and select new tech partners. The product is in private-beta and on-boarding select networks. First customers include Anheuser-Busch/InBev, Darden Restaurants, Mondelez, Pepsico and Unilever. Get Get today!. Also, be sure to Follow KITE on Angel List to track its ongoing progress.

You're going to love this tool!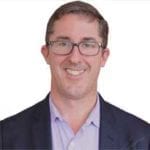 Michael Becker is an intentionally recognized identity & personal information management solutions strategic advisor, speaker, entrepreneur, and academic. He advises companies on personal information economy business strategy, product development, business development, and sales & marketing strategies. He also represents them at leading trade groups, including the Mobile Ecosystem Forum. Michael is an advisor to Assurant, Predii, Privowny, and Phoji. He is the co-author of Mobile Marketing for Dummies and a number of other books and articles related to mobile marketing, identity, and personal information management. He is on the faculty of marketing of the Association of National Advertisers and National University. A serial entrepreneur, Michael founded Identity Praxis, co-founded mCordis and The Connected Marketer Institute, was a founding member of the Mobile Marketing Association (MMA), and was on the MMA board of directors for ten years and was MMA's North American Managing Director for three years. In 2004, Michael co-founded iLoop Mobile, a leading messaging solutions provider. In 2014, Michael was awarded the 2014 Marketing EDGE Edward Mayer Education Leadership Award for his commitment to marketing education.