Recently a graduate student doing research into mobile marketing practices asked me: "What are the major debates involving agencies and advertisers?"
This s a good question because it provides an opportunity to refine our understanding of two critical roles of marketing. To answer this question and to understand the nature of the debate we first need to differentiate and define agencies and advertisers.
What's an agency?
The term agency is a generic term that can mean any number of different things depending on what lens of marketing you happen to be looking through. Typically, agencies are organizations that offer a wide range of services; including, strategic, creative and tactical marketing execution consulting. Some agencies specialize in just one of these areas, while others provide services across all three. Moreover, there is an amazing amount of diversity out there. For example, some agencies specialize in one aspect of marketing, such as mobile or email marketing, while others may specialize in media management and advertising within one ore more of these areas. Finally, some agencies will develop their own technology, or pieces of technology, while others will outsource their technology requirements to organizations specializing in a particular field. For example, many agencies license iLoop Mobile's mFinity Platform to power their mobile marketing initiatives, since they recognize that developing mobile marketing technology and services is not part of their core competency.
What's an advertiser?
Advertisers are marketers, aka brands, that participate in the process of putting paid media in the marketplace through any of the various media and direct marketing channels.   There are three primary advertising roles: the buyer, the publisher and the ad network aggregator & enabler.  Publishers own media or direct marketing channels (e.g. a web site, mobile Internet site, television broadcast, radio, newspaper, magazine, direct mail piece, etc.) and sell space, "inventory," in their channels to buyers.  Buyers purchase publisher inventory in order to get their "message" in front of the publisher's audience, i.e. those people visiting and/or consuming the publisher's media.    Ad network aggregators & enablers are organizations that coordinate the buying and selling of advertising between buyers and publishers and the placement of advertising in media; in addition, they provide the services to help consumers find, "discover", the advertising (e.g. paid and organic search services).  
Remember: Advertising is a sub-function of marketing; therefore, advertisers are marketers specializing in a particular practice of marketing.
The debate
Given the two definitions above the debate between advertisers and agencies, if you can really even call it a debate, revolves around the conversations of how they work together, and with others within the marketing ecosystem, to ensure everyone is optimizing their individual and collective efforts to deliver value to consumers and to their organizations. There are many elements to this conversation; one of the most important is measurement. That is, how do we measure the effectiveness and efficiency of our marketing efforts to ensure that value for all parties concerned is being delivered? Clearly, the debate, the conversation(s), is not happening just between agencies and advertisers, rather it is happening with everyone and will continue to do so forever, because it is through interactive discussion and collaboration that improvement and new possibility is generated.
Image by Tammy Duggan-Herd from Pixabay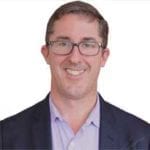 Michael Becker is an intentionally recognized identity & personal information management solutions strategic advisor, speaker, entrepreneur, and academic. He advises companies on personal information economy business strategy, product development, business development, and sales & marketing strategies. He also represents them at leading trade groups, including the Mobile Ecosystem Forum. Michael is an advisor to Assurant, Predii, Privowny, and Phoji. He is the co-author of Mobile Marketing for Dummies and a number of other books and articles related to mobile marketing, identity, and personal information management. He is on the faculty of marketing of the Association of National Advertisers and National University. A serial entrepreneur, Michael founded Identity Praxis, co-founded mCordis and The Connected Marketer Institute, was a founding member of the Mobile Marketing Association (MMA), and was on the MMA board of directors for ten years and was MMA's North American Managing Director for three years. In 2004, Michael co-founded iLoop Mobile, a leading messaging solutions provider. In 2014, Michael was awarded the 2014 Marketing EDGE Edward Mayer Education Leadership Award for his commitment to marketing education.