The use of the mobile Internet is growing rapidly throughout the world. According to Bango the top three most active mobile Internet countries as a percentage of mobile Internet traffic are the United Kingdom (19.4%), the United States (18.9%) and India (10.8%). With the growing adoption of the mobile Internet, it is important for brands to begin creating a mobile Internet presence.
One brand that gets how to embrace mobile, as well as a sea of related new media channels, is Barak Obama, the United States Democratic presidential nominee. The Obama team recently launched a mobile Internet site (powered by iLoop Mobile), and they've done it right.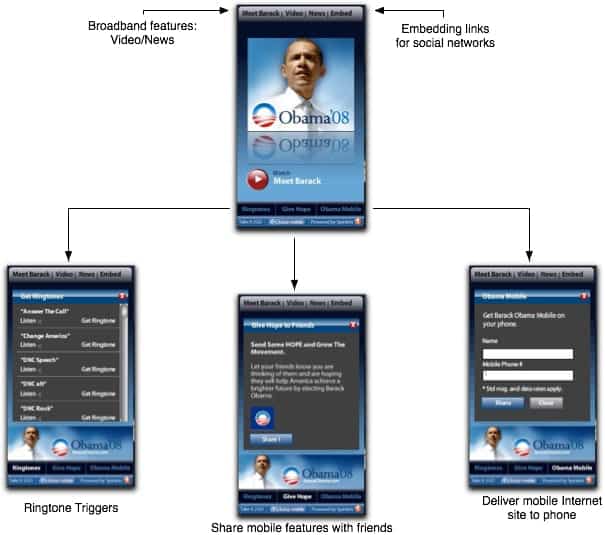 The Barack Obama mobile web site (http://m.barackobama.com or http://obama mobile.mobi) provides a good example of the power of the mobile channel and its ability to embrace many elements. The site features the following:
Very clean and appealing design, including a linear flow
Broadband to mobile elements, the ability to pull content from a broadband site (with no manual effort from the web team) and stream it to the mobile web site (this keeps the mobile web site fresh)
Multi-modality, The site includes call-to-actions that trigger other channels, such as text messaging as well as email. Visitors to the site can either text HOPE to 62262 or click on the banner and fill out a form to opt-in to Obama's text alert services, or they can complete a form and get whitepapers on Obama's positions emailed to them.
Viral elements, forms that enable visitors to share the site and experience with their friends—friends receive a personalized text message directing them to the site
Interactivity, a place for visitors to interact with the site (in this case they can provide their opinion on a number of topics)
Dynamic adjustments for visiting phone, the site will automatically adjust to the screen size and capabilities of the phone. For instance, phones like the iPhone with a large screen see images with explanatory text while for smaller phones these images will be automatically swapped out and images optimized for the smaller phone will be displayed
Dynamic adjustments for individual carrier practices, depending on the carrier, the site will work differently. For instance, Verizon user's see a text call-to-action to retrieve content while on other carriers visitors can download the content right from the site.
The mobile internet is a growing phenomenon and soon be a primary model of personal, commercial, corporate communications. It is time it is done right.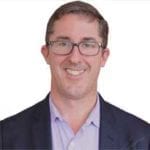 Michael Becker is an intentionally recognized identity & personal information management solutions strategic advisor, speaker, entrepreneur, and academic. He advises companies on personal information economy business strategy, product development, business development, and sales & marketing strategies. He also represents them at leading trade groups, including the Mobile Ecosystem Forum. Michael is an advisor to Assurant, Predii, Privowny, and Phoji. He is the co-author of Mobile Marketing for Dummies and a number of other books and articles related to mobile marketing, identity, and personal information management. He is on the faculty of marketing of the Association of National Advertisers and National University. A serial entrepreneur, Michael founded Identity Praxis, co-founded mCordis and The Connected Marketer Institute, was a founding member of the Mobile Marketing Association (MMA), and was on the MMA board of directors for ten years and was MMA's North American Managing Director for three years. In 2004, Michael co-founded iLoop Mobile, a leading messaging solutions provider. In 2014, Michael was awarded the 2014 Marketing EDGE Edward Mayer Education Leadership Award for his commitment to marketing education.